"Bakery is most definitely the new coffee shop," according to The Cornish Bakery owner and founder Steve Grocutt. What's more, he confidently believes "big coffee brands have had their day" as the independents rise – a movement the former property developer says was accelerated by the pandemic.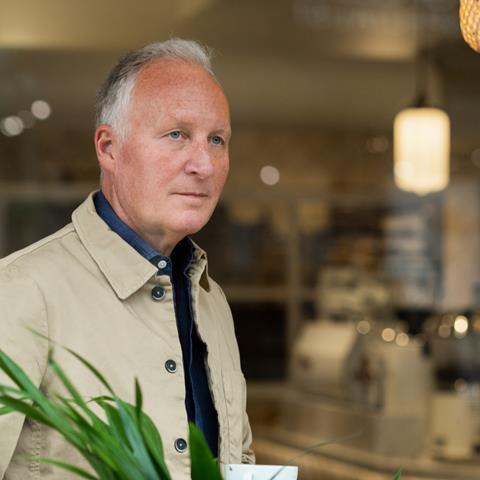 Bold words but ones which represent the firm's independent spirit as it looks to grow its 50-strong estate across England. Grocutt has a clear vision for the company's future, one which sees its turnover double (revenues are expected to be around £20m this financial year) reaching 10 new openings in 2021/22 and a target of 100 branches in the next five years.
These new shops won't be on any old high street though – the business tried that a few years ago with Grocutt declaring in hindsight that "the brand wasn't ready for it". As such, he is curating a collection of bakeries in traditional market towns and cathedral cities with recent openings including Lymington, Chichester, and Dorchester with Bakewell, Rye and Plymouth Barbican to follow shortly. All have several vital elements in common – historical locations, beautiful buildings, and year-round footfall, as well as a summer boost. "We're only going to trade in beautiful locations," he declares.
The building itself is of equal importance. "We want a statement building – a square box is not good enough," Grocutt adds, noting that the business is working with three interior designers, so each location is designed individually and embraces the brand's evolving "of Cornwall" aesthetic.
We're only going to trade in beautiful locations
"We're pulling a lot of our national distribution and just trying to buy as much local as we possibly can," he adds. "That's why from a branding perspective, we're dialling down the Cornish." This essentially means its inspired by Cornwall but can be embedded into and appreciated by the community in which the bakeries exist rather than "throwing Cornwall at you".
This ties in with the evolution of The Cornish Bakery's menu. "We're not a pasty shop," Grocutt says, although they do account for around 30% of revenue followed by coffee at about 25%. Viennoiserie makes up a further 20% followed by the brunch range which was developed during the pandemic. The Cornish Bakery is now looking to build on its core day part with "enhanced afternoons" on its to-do list.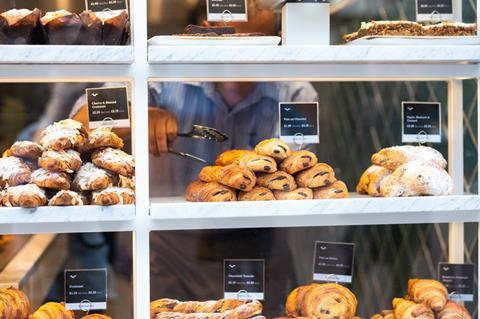 The pasties are made by a third-party manufacturer in Cornwall, to maintain their PGI status, before being blast frozen and baked off in stores. The viennoiserie, meanwhile, is made in France and baked off in stores. Other than that, nearly everything else is made in branch allowing for better management of surplus goods – Cornish pudding, made from leftover viennoiserie is a top seller.
As such, Grocutt believes staff members have ownership over the goods they produce and sell, allowing for "decisions to be made in the bakery, not the boardroom". "This is the difference between an independent and corporate. That would scare a corporate, but we want the push to come back from the shop floors to challenge us," he adds.
Culture is a big part of the appeal for staff, according to Grocutt, who claims the business is "reasonably unscathed" by the staffing issues plaguing the wider industry with several employees joining from the national restaurant chains.
"By keeping the company independent, we are independently minded, privately owned, and just doing our own thing," he says. "It is the rise of the independents."