Global technology company TraceGains has made a name for itself in the US bakery market, securing clients such as Bimbo which leverages its network of suppliers. Now, it is making a play for the UK market.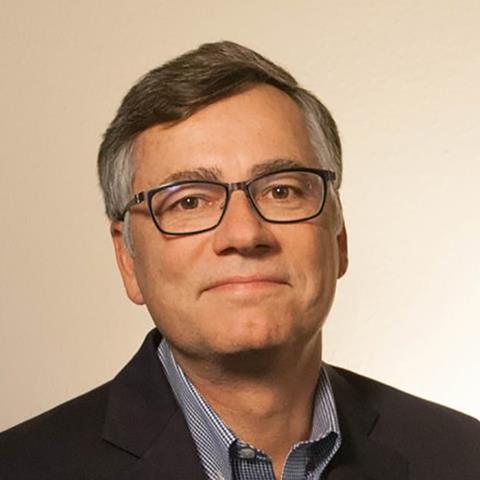 British Baker caught up with CEO Gary Nowacki to find out more…
How would you sum up TraceGains' offering to the bakery market?
We offer a global network of more than 50,000 supplier locations and 400,000 ingredients and items. Our food and drink customers in the UK leverage the power of this network to accelerate product development, source new or alternate suppliers at warp speed, and manage risk and quality issues much faster and more efficiently than ever before possible.
What can it do that other solutions can't?
When customers connect with their suppliers on TraceGains, they have instant access to millions of documents covering their quality and new product development needs. Everything from audits to organic certificates to nutrition details to allergens, and on and on. But we don't stop at instantly delivering the documents to customers. Instead, we digitise the data for them to immediately have supplier and item risk dashboards, data that automatically roll up into recipes and formulas, and much more.
How big is TraceGains?
TraceGains offers the only food and drink network that connects more than 2,000 customer sites to over 50,000 supplier sites. Our customers are in 53 countries, and the suppliers operate in 130 countries. This is important since food and drink is a global supply chain.
We don't disclose turnover since we're privately held, but we've doubled in size every three years over the last decade-plus. We have had direct employees in the UK for almost a year and plan to have seven to eight by the end of 2022.
Besides scale, what are the key differences between the bakery markets in the UK and the US? What can UK operators learn from US firms?
We already have bakers leveraging TraceGains in the UK, such as New York Bakery Co and Rich's.
While baking challenges are the same for the US and the UK, there is an opportunity for UK bakers to adopt more technology. For example, Bimbo operates not just in the UK but globally in dozens of countries. It uses TraceGains documents-to-data on all its incoming lots. For example, thousands of CoAs weekly are automatically digitised by TraceGains, and each Bimbo plant is instantly alerted to non-conformities. This matters when an incoming lot of flour has significant moisture, protein or ash variation.
With this instant knowledge, the plant operators can adjust on the fly based on flour ingredient variability.
How is the development of technology changing the management of supply chains?
Unfortunately, the crises caused by Covid-19 and Putin have been a wake-up call to the vulnerability of the global supply chain. We saw a massive jump in the use of our sourcing tool, Market Hub, in the days immediately after the invasion of Ukraine.
Our customers in the UK and Europe scrambled to find alternative suppliers.
Fortunately, technology can help – with Market Hub, searches across those 50,000 supplier locations and 400,000 ingredients take seconds. But unfortunately, outdated technology like phone calls and email and even a good personal network of contacts can't possibly solve crises like these quickly.
What are TraceGains' ambitions for the UK market?
We're well along in building a TraceGains UK Centre of Excellence. This means we'll have not just sales and marketing folk in the UK but also a customer success and support team to get customers quickly utilising all the TraceGains and TraceGains Network benefits.
How are you planning to achieve them?
It's a cliché, but it comes down to making the best hires. We have great products that operate globally, so with great UK-based talent, we'll deliver.
What progress has been made on these so far?
Before hiring a single British citizen, we had great UK-based food and drink customers like Tate & Lyle, AB Mauri, Corbion, Rich's, Bimbo, Sensient and more. And we also had more than 600 UK-based supplier locations participating in TraceGains Network. So, we already had not just progress but some impressive success. Investing in a UK Centre of Excellence is our way of accelerating that.