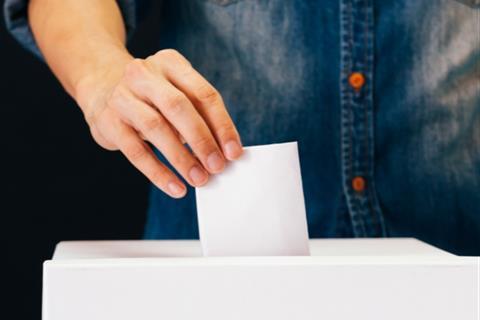 Scottish Bakers has launched its own 'manifesto' ahead of the Scottish elections next month, outlining what it sees as the key issues in the sector.
With the Holyrood poll taking place on 6 May 2021, the trade body is calling on the incoming Scottish government to:
· Support growth across the sector which, according to Scottish Bakers, "needs time and access to support to recover fully from the impact of Covid"
· Continue to promote and fund apprenticeships to bring new entrants into the sector, allowing upskilling and productivity benefits to be realised
· Invest in low-carbon energy to help the sector transition and bring forward policies that support members in their move to reduce their environmental impacts without affecting operations
· Promote health and wellbeing by means of evidenced-based decisions that support businesses as well as "being brave enough to place some of the focus on personal responsibility".
Alasdair Smith, chief executive of Scottish Bakers, highlighted the sector's importance to the economy in Scotland.
"Every year Scottish bakers deliver over £1bn into the economy, approximately one fifth of all food and drink manufacturing," Smith said. "To get to this position has taken hard work, expertise, and innovation.
"In recent years, our members have led the way in reducing food waste and reformulating recipes for health. And in the last year, through the pandemic, our members have gone above and beyond to support the communities they serve, offering creative delivery options and donating to our key workers."
Scottish Bakers recently had its contract renewed by Skills Development Scotland (SDS), meaning its training arm National Food and Drink Training (NFDT) will be able to train 481 apprentices during 2021-2022.
"Our bakers employ over 11,000 people across the whole of Scotland, making them essential employers in some of Scotland's most remote communities and rural areas as well as being a welcome sight on all of our high streets," Smith added.
"Our industry is highly skilled and we are now called upon by other food and drink manufacturing businesses, who see our training arm NFDT as a key aid to help them emulate our success."