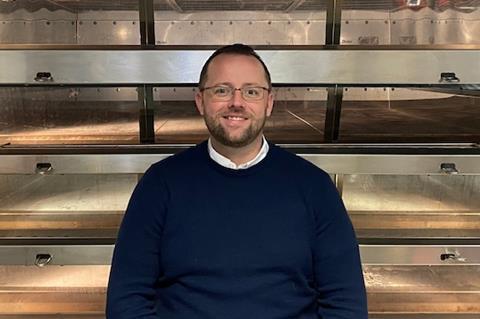 Brook Food & Bakery Equipment has appointed Mike Moran as sales manager.
The former BFP sales director has 20 years' experience in the bakery sector, including a stint with Bako, and will head up the Somerset-based equipment supplier's sales team. The company said the appointment had been made due to ongoing expansion and increased bakery equipment installations.
"Mike has a great track record of developing sales teams and we are looking forward to him bringing that same drive and energy to our business," said Ann Wells, Brook Food's commercial director.
"We are benefiting from his strong passions in finding solutions within the bakery sector, which is core part of our own company initiatives. Plus, this year we are expanding into other areas of the industry with more high-profile additions to the team, we are excited for this and delighted to welcome Mike to the team," Wells added.
Moran welcomed the prospect of building on his relationships in the industry through his new role.
"My ambition is to help the team offer expert advice on the right equipment solutions for our customers in food and bakery," he said. "I'm excited to build on the growth of the business and help offer the best sales advice we can."