With bakeries under pressure to save costs at every turn, dividing oils is one area where they can make significant savings, says Reiser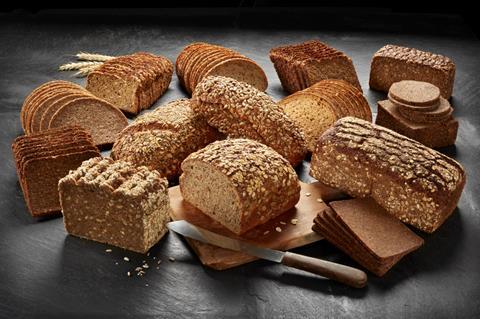 With the costs of food manufacture at an all-time high, bakeries are needing to look at every point in the production process where they can streamline efficiency and save money in order to stay profitable, while maximising output.
It's a difficult balance to strike and bakers cannot afford to sacrifice quality while cutting out extraneous costs, as the longer-term implication is to lose loyalty and consumer trust.
So, equipment that helps to increase production efficiency and retain high standards while remaining durable is a must.
For a long time, bakers have used food-safe mineral oils or vegetable oils to ensure that bread and doughs do not stick during the dividing process. Mineral oil, a by-product of refining crude oil, is considered food-safe, as it is highly refined and free of impurities. So its traditional use has been to speed up the process of bread and dough dividing and ensure consistency of product size as it helps to release the dough when it is driven down from the hopper to the divider blade.
However, there is little doubt that oil is a messy product. Over application can waste the ingredient, make machinery slick and difficult to clean and can create inconsistencies in the end-product if not dispensed accurately. Other issues can include frequent spillage of oil on a bakery floor, leading to potential slip & trip hazards within a plant.
Moreover, if a bakery is handling large amounts of dough, the sheer cost of oil used in the dividing process can run into thousands of pounds.
No oil needed
So what if there is no need to use oil at all? This is the argument posed by Reiser UK bakery specialist Gary Fox, who reveals that there are still bakeries out there spending large and unnecessary amounts on oil for dividing processes. He points to the company's Vemag dough divider, which utilises the unique double screw system to move the dough through positive displacement to the portioning device, eliminating the use of oil, but still retaining high accuracy of weights.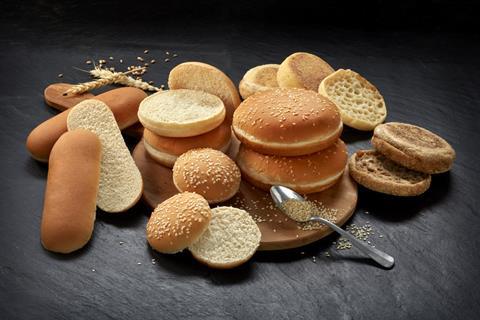 "The dough goes into the hopper and is moved down to the double screw system using a scroll infeed and scraper, which eliminates the need for any oil. Our positive displacement system eliminates its use," he reveals. "Our latest dough divider, for example, can handle a high range of portion weights from 50g to 2,000g, adjustable in increments of 1g, and oil-free portioning means no costs for cutting oil. Moreover, the divider can feed multiple lanes at high speed. In one plant we are doing 160 cuts a minute, which is exceptionally fast," says Fox.
The UK baking industry has been slow in its adoption of automated processes compared to its European counterparts, but with cost pressures weighing evermore heavily on manufacturers, saving money on any aspect of the production process – particularly if it enhances rather than detracts from product consistency – should be explored, he adds.
The Vemag makes checking product weights manually a thing of the past. The system can utilise a process check that feeds back portion weights to the divider, which makes automatic adjustments to maintain high weight accuracy, thus improving yield and saving waste, he says. "This tightens up standard deviation and we can get down to less than 1% giveaway, which is considerable when you are talking about 950g loaves or thereabouts. Also, users can insert a USB device or utilise a live data link to download relevant production metrics in order to analyse performance and throughput."
Why seeing is believing
In a recent example conducted with a "major bakery group", Fox says the company was looking to replace three dough dividers and it was proving difficult to convince them that the Vemag operates efficiently and cost-effectively without the use of oil, he notes. As a result and knowing that seeing is believing, Reiser invited the company to send representatives out to the Vemag bakery innovation centre in Germany to mix, bake and prove their products in a controlled environment prior to placing any order with the equipment company. "We showed them how they could divide their products without the use of oil and with accurate weight control," he explains. "And we basically turned sceptics into believers."
The Vemag dividers and process checks allow bakeries to make a quick return on investment, given the savings on yield, waste, accuracy and throughput – without the requirement of oil, he says. "I want every bakery that makes sliced bread, for example, to come and talk to us about the advantages and cost savings that the Vemag can bring to their processes. They can save thousands of pounds a year. It's an absolute no-brainer – no oil, better weight control, improved health & safety standards. Why wouldn't you come and explore it?"
To organise a product trial at Reiser's Milton Keynes customer test centre, please get in touch via the details below:
Call: 01908 585300
Email: salesuk@reiser.com
To see the Vemag dough divider in action, please see the video below:

For over 60 years, Reiser has been a leading supplier of processing and packaging equipment solutions for the sausage, meat, poultry, seafood, pet, prepared food, bakery and cheese industries – providing high-quality equipment, innovative engineering, and outstanding service and support.
View full Profile