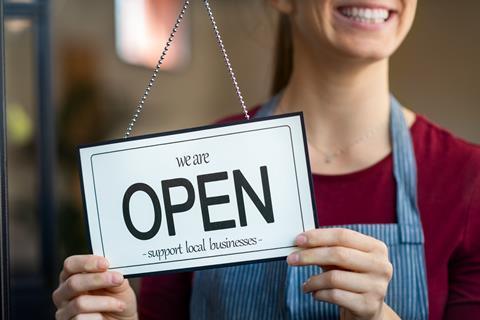 Despite the challenges of the coronavirus outbreak on operations, almost two-thirds of bakeries have remained open, according to a new survey.
A wide-ranging study by the Craft Bakers Association (CBA) has revealed that 63% of bakers have stayed open during the past 10 weeks, with 68% of those operating at reduced hours.
And, of those business that did close at some point over the 10 weeks, 94% are now open in some capacity or plan to open soon.
Even before lockdown was declared, bakers had looked at ways of adapting their businesses by launching takeaway and delivery services.
The CBA survey found that 68% of bakeries offered a takeaway service during lockdown, with 55% offering home delivery. Almost half (45%) have made changes to their payments system, with many insisting on the use of cards rather than cash.
Bakers have also shown how adaptable they can be with product ranges, with 45% reporting they had added new products during lockdown and a third making more products than usual.
The CBA, which represents around 500 bakery businesses in England, Wales and Northern Ireland, said three-quarters of those surveyed had come to the association seeking advice in the past 10 weeks.
Although 85% of survey respondents furloughed staff over the past 10 weeks, 55% of those businesses expected staff to return to work within a few weeks and 40% within a few months.
"The results of this survey reveal the craft baker's adaptability, resilience and capacity to innovate," said CBA chairman George Fuller. "The industry is not only surviving, but bakers are making the most of the current situation, and we are confident about its future succes