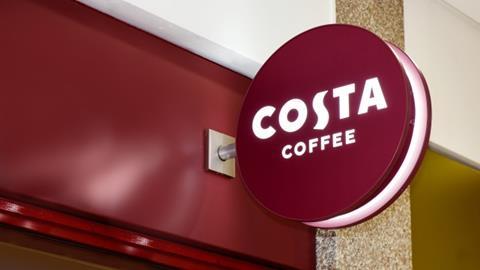 Costa Coffee is planning to have reopened around 1,100 of its 2,800 stores by the end of June.
Each store has been equipped with protective equipment, hand sanitiser stations and will operate contactless payment. Perspex screens have been installed at all counters at take-away stores, with designated pick-up points for delivery and mobile order collections.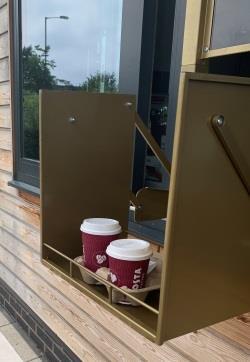 Two-metre floor signs have been placed inside and outside stores to help consumers adhere to social distancing guidelines.
Costa has also had bespoke serving hatches designed for its drive-through sites to ensure customers can collect their order with no contact (pictured right). The hatches lower items from the service hatch down to customers' vehicles and have a built-in acrylic hygiene screen to protect customers and staff.
The reopening follows research by Market Measures, which found that 45% of consumers missed visiting their local coffee shop more than pubs, bars and fast-food restaurants during the lockdown.
"We have been overwhelmed by the positive feedback that we have received from our customers," said Costa Coffee CEO Jill McDonald.
Many bakery and café chains are pushing forward with reopening plans, with Greggs set to open the doors of 800 sites this month.