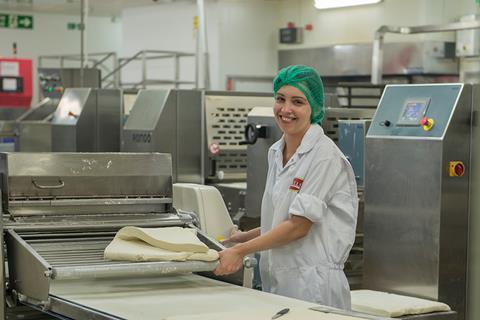 Bakers in Scotland are showing resilience as the highest Covid-19 alert levels are implemented.
Businesses will continue to adapt their working practises and business models to support their communities, according to trade association Scottish Bakers.
This follows the Scottish Government's announcement that 11 local authority areas in west and central Scotland will move from Covid alert level three to four today (20 November).
The latest restrictions will remain in place for three weeks until 11 December.
"We have been living with the coronavirus pandemic for many months now and it does seem that every day brings a new intervention, but what has impressed me the most through all of this is the resilience of our members to adapt and to continue trading through increasingly tough times," said Alasdair Smith, chief executive of Scottish Bakers.
Galston-based David@Brownings was among the high street bakers to adapt during the first lockdown earlier in the year. Those who had to close re-opened their doors as soon as they were able to do so.
Members of Scottish Bakers began offering click & collect and home delivery services, as well as extending product ranges to include basic groceries for those shielding and struggling to buy them in supermarkets. Breadalbane in Aberfeldy, is just one example of this.
The pandemic has injected a genuine sense of innovation into a number of businesses, added Smith. Some donated to the NHS and other key workers, while others ensured that bakeries and shop fronts were Covid safe.
Future skills
Lanarkshire-based Bells Food Group, meanwhile, is futureproofing by investing in its workforce.
The Scottish Bakers member has signed up 30 candidates to undertake two modules comprising Scottish Vocational Qualification (SVQ) 2: Production & Processing and SVQ 3: Food Manufacturing Excellence.
Candidates will strengthen their skills and understanding of the food production and retail sector, in order to play their part in developing the Bells business, said MD and immediate Scottish Bakers past president Ronnie Miles.
"It has been a tough year, for everyone, and we are going to be feeling the impacts of Covid on our economy for many years to come, so we have to build in business resilience where we can. We are committed to investing in skills in our business, for today and for the future," he said.
The training will be carried out by specialist training firm National Food and Drink Training (NFDT).