Sitting on the England and Wales border, The Angel Bakery has been affected by both sets of government restrictions as wholesale trade and footfall has fallen.
Just as Wales emerges from lockdown, England was plunged in leading the Abergavenny-based bakery to question: how can it adapt to these ever-changing circumstances?
The answer – forge onwards with plans to open a 1,000 sq ft retail site on Abergavenny's high street. These plans were accelerated by a consistent drop in its wholesale trade, with the temporary customer-facing site now due to open on 25 November for six months.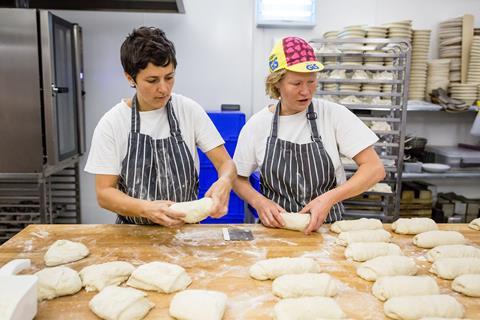 "It's a fantastic opportunity for us to work with the network of producers we've built up, because the shop we're moving to is so much bigger. It's on the corner of the high street, which is quite high profile in Abergavenny's space. The idea is to present customers with a general food store in the centre of town; something a bit different from a supermarket," says Sophie Kumar, head baker at The Angel Bakery.
Kumar hopes to offer an "all-round shopping experience". As such, the site will sell a small selection of store cupboard items supplemented by a butchery counter, cheese counter and bakery counter, with a central table of organic fruit, vegetables and nuts.
Farmhouse food producer Wild by Nature will run the butchery counter, while local grower Paul's Organics and wholesaler Watson & Pratts are set to offer an array of vegetables.
In addition to the bakery's usual product range – which includes long-fermentation sourdough loaves, focaccia, pain au chocolat, Danish pastries and baked doughnuts – popular Christmas items will also make an appearance. These include stollen, mince pies and biscuits.
Overcoming the odds
The new location is a big step up for The Angel Bakery, which up until now wholly operated from a tiny production and retail site at Lower Castle Street. Production will remain here as the high street store allows the bakery to overcome many of the challenges it faced at the start of the pandemic.
The decision was taken to close the bakery just before the first lockdown started, Kumar notes, as the team didn't know how to safeguard it.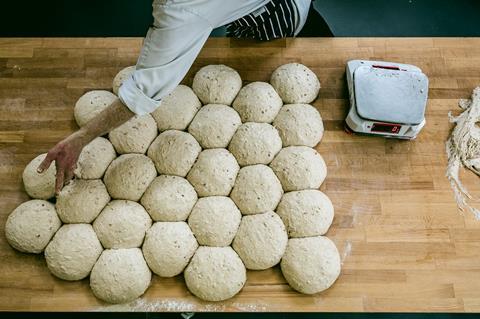 Instead, it pivoted to offer orders for collection and home deliveries on Wednesday and Saturday. The process, which was entirely analogue and handwritten, proved a challenge.
"We'd never had an online shop before," she says. "Customers had an order form, which they emailed to us or submitted by phone. On the days before production, we were spending 16 hours creating tally systems of orders. That's when we realised we had to sort out a better system than pen and paper."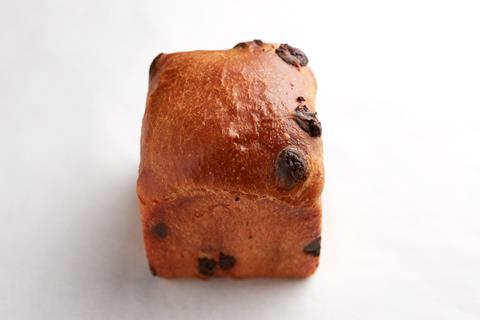 The team set up an online shop in a week. However, this didn't completely solve the problem. Although they were relieved of a lot of admin, it was expensive, hard to control stock and unsuitable for deliveries in a rural environment.
The Angel Bakery decided to use a new provider in the form of food retailer platform FoodCommerce. This allowed the team to control stock on the website, upload orders directly to production in order to avoid wastage, create specific routes for delivery and use drivers' time efficiently.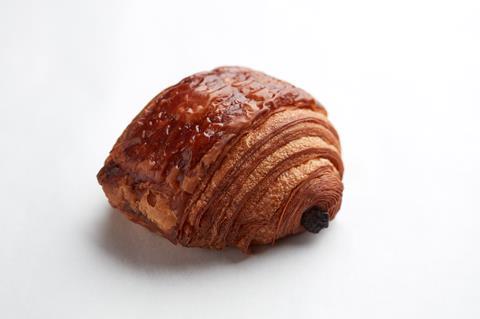 When the bakery opened back up in August, social distancing measures meant that only one customer was allowed in at a time. Trade is still a bit low, but passable, says Kumar.
This time, customers want the opportunity to leave the house and support independent stores, she adds.
"It means that unfortunately people are lined up in a queue outside. You feel a bit of pressure to have a fast shopping experience, which was not really the case before. We had people come in and interact with each other and the bakers. I think customers are looking forward to have conversations with people."