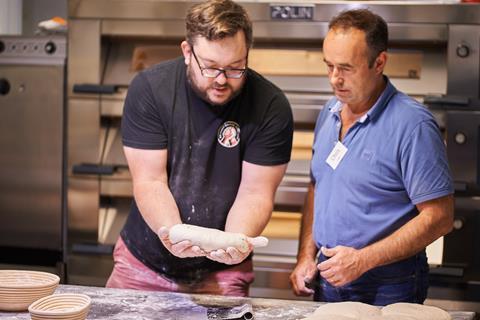 Brook Food & Bakery Equipment is to host a two-day workshop in September to help bakers make their businesses more sustainable.
The workshop, which takes place on 19-20 September 2022, will be run by Adam Pagor, owner of Kent-based sourdough bakery Grain & Hearth. It will help give bakers the tools they need to develop their bakes in a 'mindful and sustainable' way, Brook Food said.
The three core areas the workshop will cover are:
Getting more from one dough – easily increasing product range through a variety of inclusions
Making the most of laminating – utilising waste to create new product lines
Remembering the basics – traditional products, using leftovers, to save time and money.
Located at Brook Food's site in Williton, near Taunton, the workshop costs £289 plus VAT and includes accommodation, breakfast, and dinner.
"With the cost of living rising and everyone feeling the pinch, the future of bakeries relies on adapting to the market, through innovation as a company to keep customers returning," said Brook Food. "With networking opportunities and opening your eyes to a fresh perspective, this workshop is sure to help you make those better choices to benefit your business and work towards a better future, together."