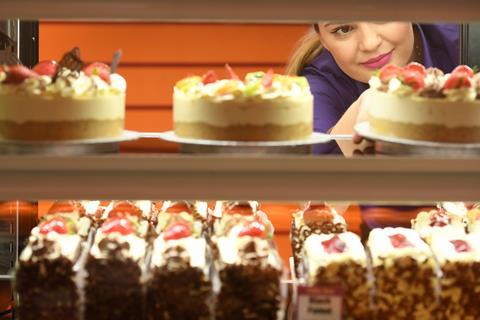 Enfield-based Cake Box promised to pay back furlough money to the government in an upbeat trading update for the first five months of its financial year, to August 30, 2020.
The franchise retailer of egg-free fresh cream cakes, which now has 138 shops around England and more recently Wales, said trading had been "very strong" since the end of the coronavirus lockdown.
In the three months, since the reopening of the estate from June 1, like-for-like sales growth was around 14.1% in its franchise stores, it said on September 1.
Online sales continue to grow, up around 74% compared to the same quarter the previous year.
The Company, led by CEO Sukh Chamdal, is also benefiting from the increasing appeal of its delivery service through Uber Eats, Just Eat and Deliveroo.
The Group has opened five new stores since June, and continues to target further new store openings, with a good pipeline of franchisees and locations.
At the onset of COVID-19 measures in the UK, Cake Box used the Government's Job Retention Scheme in order to protect jobs in an uncertain environment, it said.
Given the ongoing trading performance of the Group, it is to repay the monies it received under the Job Retention Scheme, amounting to £156,000, and will make no further claims under the scheme.
The Group does not plan to make any claims under the Government's Job Retention Bonus either.