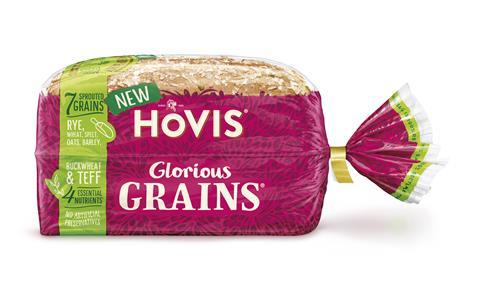 Hovis has been acquired by private equity firm Endless for an undisclosed sum.
The agreement, which was announced today (6 November), has been approved by current owners of the 134-year-old bread brand – US investment firm Gores Group, which has a 51% stake, and Premier Foods, which has a 49% stake.
Endless fought off competition from Italian firm Newlat Food which also launched a bid to buy Hovis.
Hovis has seen significant turnaround in the last four years and will continue to drive its strategy focusing on delivering great quality products, customer value and service, it said. 'Significant investment' by Endless will support the existing management team to deliver their future plans.
Hovis employs 2,800 people in eight bakeries, one flour mill and three distribution centres in the UK.
In 2018, the company refocused to prioritise its core baking business, disposing of three mills in the process. The move followed a strategic review undertaken by the company to identify the best way forward in an "economically challenging environment within a highly competitive market".
In its full accounts for the year ended 31 December 2019, Hovis reported that revenue was down from £336m in 2018 to £333.8m, although gross profit had improved from £93.1m to £97.1m.
Nish Kankiwala, Hovis CEO said he was delighted to announce the agreement with Endless LLP.
"Based on our extensive engagement with Endless LLP over the past several months, it became clear that both parties share a commitment to customers and colleagues and for building on Hovis' heritage by investing in growing both the brand and product range," he said.
"This shared vision makes Endless LLP the best shareholder to support our ambitious plans. The acquisition will help drive our strategy for growth by bringing both strategic and operational value to Hovis."
He added that the companies are looking forward together to deliver the next phase of growth.
Francesco Santinon, partner at Endless LLP, added: "Hovis is the instantly recognisable British bread brand with a strong and established heritage. We were extremely impressed by the management team and have great confidence in supporting and investing in its future as Hovis looks to achieve further expansion within the bakery category."
Robert W. Baird advised Hovis, and Houlihan Lokey advised Endless LLP, on the transaction.
In a statement on the London Stock Exchange, Premier Foods said proceeds of £37m due to the group include repayment of outstanding loans and accrued interest. Its investment in Hovis was fully written down in 2016. It added that the transaction strengthens its financial position.