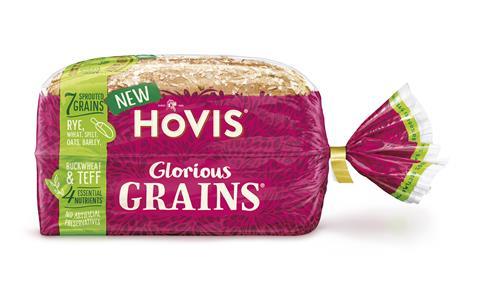 Italian firm Newlat Food has launched a bid to buy Hovis for an undisclosed price.
In a statement on its website, Newlat said it had made a non-binding offer to the shareholders of Hovis Holdings Ltd.
It described Hovis as a brand with great tradition and recognisability in the UK and added that Hovis' production and distribution structure would offer it the possibility of benefiting from many synergies and to implement a "virtuous cross-selling activity".
"Newlat Food is awaiting a reply from the shareholders of Hovis and, therefore, any other eventual details regarding the transaction will be communicated with the evolution of the negotiation," the company said.
Hovis is currently owned by Premier Foods, which has a 49% stake in the firm, and US investment firm The Gores Group, which has a 51% stake. It employs 2,800 people in eight bakeries, one flour mill and three distribution centres in the UK.
Back in 2018, Hovis refocused to prioritise its core baking business, disposing of three mills in the process. The move followed a strategic review undertaken by the company to identify the best way forward in an "economically challenging environment within a highly competitive market".
In its full accounts for the year ended 31 December 2019, published last week (28 September 2020), Hovis said the market for bread and bakery remains highly competitive with sales margins under pressure due to continuing broader changes in the grocery sector.
Revenue was down slightly from £336m in 2018 to £333.8m in 2019, although gross profit had improved from £93.1m to £97.1m during this period.
It added that Covid-19 had created 'considerable uncertainty' for many businesses and, while it was not practicable to measure the result of the crisis, it did not expect to be negatively impacted.
"The business has seen an increase in demand for its products, along with unforeseen costs, and is working closely with customers to balance this demand against the available capacity within its supply chain footprint," it stated.