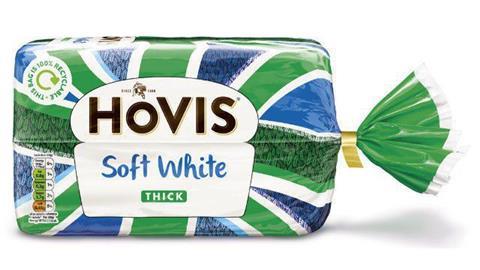 Employees at Hovis' site on Boucher Road, Belfast are set to go on continuous strike from Friday (24 January) over a pay dispute.
Members from Unite the Union and the Bakers, Food and Allied Workers Union (BFAWU) voted in favour of strike action, with pickets due to go up at one minute past midnight on Friday.
Eighty-eight per cent of members voted for the strike in a bid for a 5.1% pay rise – equivalent to 37 pence an hour. However, according to Unite regional officer Sean McKeever, workers were instead offered "a meagre 23 pence an hour uplift (3.2%)".
"If you strip away their shift premiums, bonuses and overtime payments, workers at Hovis' Boucher Road site have a basic pay rate [that is] 90 pence below the National Minimum Wage," he said.
"Unfortunately, management have completely failed to address those legitimate pay expectations in recent pay talks… In effect, bosses are forcing workers to the gate for less than 14 pence an hour in terms of a differential. This is both scandalous and an insult to the workforce."
McKeever added that the move would likely result in "considerable disruption" to the company's ability to provide bread across Northern Ireland for the duration of the action.
In a statement, Hovis said it was disappointed to hear the result of the ballots for strike action and had "subsequently entered into further discussions in good faith and have improved our offer".
"It is disappointing to see no movement from the unions in these negotiations, with no indication that our revised offer will be put to members to vote. We remain very open to discussions and are committed to finding a resolution," it added.
Hovis added that it was operating in a tough and competitive market – one subject to increasingly higher operating costs – but still offered pay that was market-comparable.
Unite is also balloting members at Allied Bakeries, another large bread manufacturer in Northern Ireland.
In response, Allied Bakeries said it had been in discussions with some of its employees about pay increases since mid-October.
"Since then we have discussed several possible solutions with union representatives and are disappointed that officials have decided to ballot their members on industrial action, especially given the well-publicised challenges facing the UK bakery sector," it said in a statement.
It added that the affected employees were paid at rates higher than the National Living Wage and the Living Wage Foundation's recommended UK hourly rate, with many receiving a premium on top.
"We hope to resume constructive dialogue with our employees in the near future and have committed to increase pay in line with rates agreed at our other sites. We remain fully focused on finding a solution that works for all parties concerned."