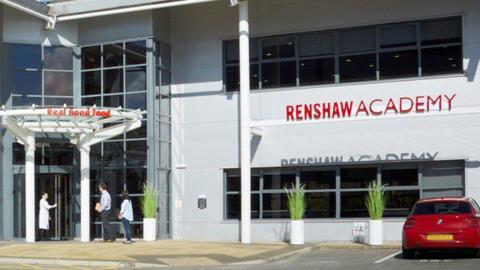 Renshaw and Brighter Foods are getting "stronger and more resilient", according to owner Real Good Food, after a tough start to the financial year.
Real Good Food (RGF) said its plan for the current financial year was to leverage the capacity investment made during FY20 in Brighter Foods, to accelerate operational changes made within Renshaw and to generate revenue growth from new products and better customer service delivery. These objectives, however, were constrained by the pandemic and Brexit uncertainties.
That said, RGF believes it did well to hold revenues within 26% of last year. There was a greater drop in profitability, and RGF operated at around break-even for adjusted EBITDA, compared to £2.8m for the first half of the 2019 financial year.
Recovery was seen in Q3 with revenues and EBITDA for September to December 2020 sitting at £19.4m and £1.7m, respectively – which was in line with board expectations.
RGF has shed many of its businesses in recent years to focus on its core divisions of food ingredients and cake decoration.
For Renshaw, this meant a continued focus on developing strategic partnerships with customers and distributors as well as driving "fundamental operational improvements". RGF said benefits from these were beginning to come through and the business has continued to develop and innovate new products, most notably with recent product launches in Tesco, Waitrose, and Marks & Spencer. It has also launched a vegan caramel to tap growing demand for plant-based food.
Brighter Foods, which ended FY20 with what RGF described as "very significant revenue growth", was impacted by the sectors its sells into being substantially closed during the first lockdown. Revenues were recovered in Q2 and Q3, it added, and it has remained profitable throughout the year.
RGF says that once Covid-19 restrictions are lifted, Brighter Foods is well-placed to recommence the growth reported in FY20, capitalising on its additional capacity, market opportunities and new product innovation capabilities, while Renshaw should benefit more fully from its restructuring and greater focus on product innovation and customer service.
"It is pleasing that both businesses are getting stronger and more resilient despite the current economic challenges and that the group's Q3 performance was much improved on the first half and in line with last year and board expectations," said executive chairman Mike Holt.
"The board remains committed to reducing the group's debt burden and reviewing all initiatives to improve its capital structure."