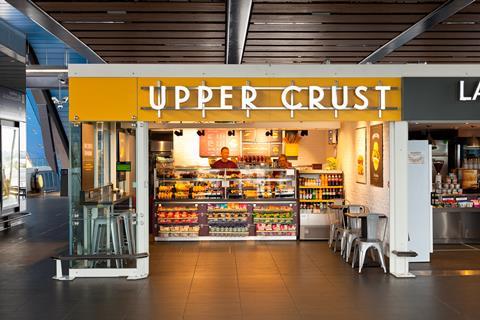 Sales at travel food & drink specialist SSP were dampened by Omicron in the first four months of its financial year, it revealed in a trading update.
The business, which operates brands including Upper Crust and Ritazza, reported group revenue was at 62% of 2019 levels for the period from 1 October 2021 to 30 January 2022. Sales representing 71% and 62% of 2019 figures were seen in the rail and air sectors, respectively, for the first nine weeks of the new financial year but Omicron took its toll as the new year rolled around.
"The spread of the Omicron variant around the world and the subsequent government restrictions have inevitably had an impact on passenger numbers in many of our markets, leaving overall group sales in the latest eight weeks (from 6 December to 30 January) at c.57% of 2019 levels," SSP stated.
Trading remained 'resilient' during December and throughout the Christmas period but softened in early January. However, SSP added that recent weeks have been 'more encouraging' as government restrictions in the UK and some of continental Europe were lifted.
Sales are now 'trending positively' driven by strengthening trade in the rail sector as commuter travel returns.
SSP said it is actively managing unit openings and closures in response to the fluctuating demand with around 1,950 units currently open – around 72% of its estate.
"Whilst the Omicron variant continues to have some impact on trading, we are confident in our ability to manage any short-term volatility and, subject to no further government restrictions being introduced, we are well positioned for the important summer trading period," SSP stated.
"Our medium-term expectations, which are for a return to like-for-like revenues and EBITDA margins at broadly similar levels to 2019 by 2024, remain unchanged."