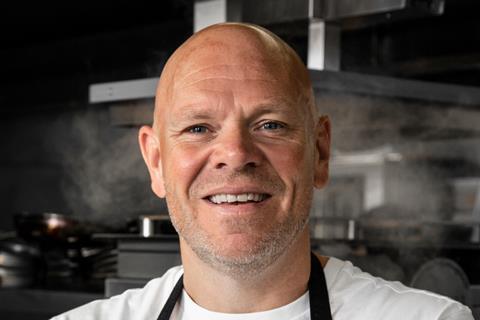 Hovis has chosen Michelin star chef Tom Kerridge to front its Bakers Since 1886 range.
The star will appear in TV adverts from mid-May to support the launch of the premium sub-brand NPD, which comprises white and seeded half cob loaves baked from a 36-hour starter dough, premium burger buns and mature cheddar cheese topped rolls.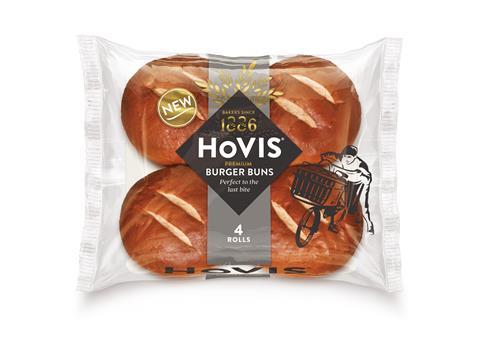 As part of the partnership, Kerridge will also use the burger buns at his restaurant, The Butcher's Tap & Grill in Marlow and on the road with The Alfresco Theatre – a dining drive-in experience that features live shows, movies and food from top chefs.
In addition, the 135-year-old bakery brand is sponsoring The Pirate Ship, a new food and drink podcast hosted by Kerridge and radio and TV presenter Chris Stark, which will feature a weekly segment encouraging listeners to submit their 'weird and wonderful' toasted sandwich ideas.
"For me, Hovis is an iconic British brand that I have loved for years so having this association with them and the opportunity to work on these campaigns is truly exciting," Kerridge said.
"There is real synergy between us and I appreciate their attitude, enthusiasm and it's an honour to be part of the launch of the new Bakers Since 1886 range."
Nina Shanahan, Hovis head of marketing added: "We are thrilled to be partnering with Tom Kerridge. He shares our love and passion for amazing food, so it's a perfect pairing.
"To have a renowned British chef choose Hovis Premium Burger Buns for their restaurant is a huge honour and it's testament to the incredible taste and quality of the new range."
The announcement came as Hovis revealed it would continue to support the Child Food Poverty Task Force by working with Marcus Rashford MBE and Kerridge to provide "tasty, accessible recipe inspiration".
Altogether, five recipes will be shared using Hovis Best of Both loaves, which were recently reformulated with a Vitamin D rich recipe aimed at supporting the immune system.