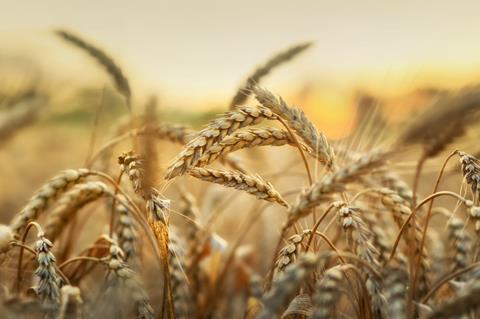 The government has opened a consultation on changing the law to enable the gene editing of crops.
The gene editing process, which alters the DNA of organisms, was previously restricted in the UK according to EU law.
Unlike genetically modified (GM) crops, which are also currently banned in the UK, gene edited (GE) organisms do not contain DNA from different species. Instead, gene editing involves making precise changes to DNA to produce changes over time.
Announcing the 10-week consultation, George Eustice, environment secretary, said: "Gene editing has the ability to harness the genetic resources that mother nature has provided, in order to tackle the challenges of our age.
"This includes breeding crops that perform better, reducing costs to farmers and impacts on the environment, and helping us all adapt to the challenges of climate change."
Eustice added that now the UK has left the EU, it was "free to make coherent policy decisions based on science and evidence".
The consultation will seek input from academia, environmental groups, the food and farming sectors and the public, said Defra. Depending on the outcome, primary legislation to allow gene editing could then be put forward to parliament.
The Food and Drink Federation (FDF) welcomed the consultation, saying it supported the use of technological solutions to increase the competitiveness of the UK supply chain.
"We previously urged the government to launch this consultation to ensure that all the tools needed by our industry would remain on the table for consideration," said Kate Halliwell, chief scientific officer for the FDF.
However, Halliwell added a note of caution regarding trade implications.
"Divergence from European regulations could impact trade to the EU and also needs to be considered by government in parallel to the clear opportunity such a technology presents," she said.
The Agriculture and Horticulture Development Board (AHDB) also reacted positively to the government announcement, with research director Susannah Bolton describing the consultation as "a positive step forward for the UK".
"Gene-editing is a potentially vital technology for agricultural innovation," she added.
"AHDB considers that all technologies that can increase the efficiency of crop production and provide promising economic, environmental or consumer benefits should be fully appraised and evaluated, with the objective of reaching scientifically informed and evidence-based outcomes."
Robin May, chief scientific advisor for the Food Standards Agency (FSA), said GE foods would only be permitted to be marketed if "they are judged to not present a risk to health, not to mislead consumers, and not have lower nutritional value than existing equivalent foods".
"The UK prides itself in having the very highest standards of food safety, and there are strict controls on GM crops, seeds and food which the FSA will continue to apply moving forward," May added.