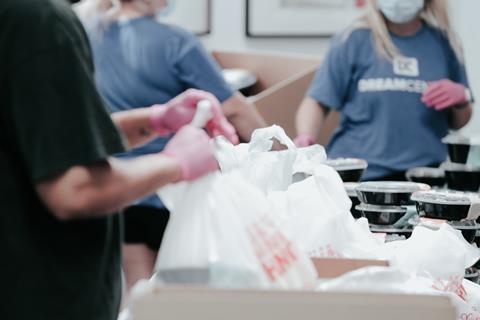 Chilled pastry producer Addo Food Group is encouraging its workers to volunteer for charitable causes as part of a new employee volunteering initiative.
The business, which has bakeries in Nottingham, Dorset and Shropshire and employs 2,400 permanent members of staff, has launched the scheme as part of its commitment to supporting local issues.
Staff members will be able to take two paid days off per year and use their professional skills to help community projects or charities, the company said.
They can also participate in employee fundraising initiatives, support local schools with education and career activity and provide physical or skills-based team challenges.
"Our employee volunteering scheme is an effective and powerful way for us to invest in our people as well as improving the lives of those within our communities," Deborah Bolton, CEO of Addo Food Group, said.
"Across our five sites, we widely recognise that employee volunteering provides a range of benefits to our workforce and business. By enabling and encouraging our employees to donate their time, during their working week, will not only support our communities but also further our employee's wellbeing."
The scheme builds on a successful year of fundraising for the savoury pastry manufacturer, which generated £22,800 for local and national charities.
During 2020 its staff also contributed 44,000 hours of 'responsible business activity', which included helping with food banks, collections, deliveries and supporting local charities with marketing.