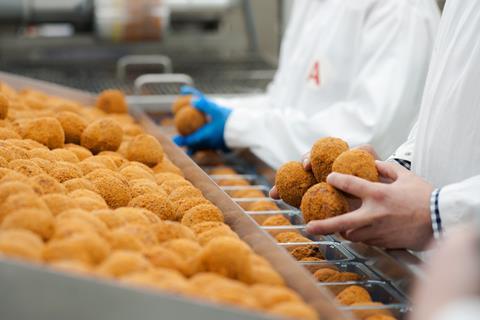 Chilled pastry producer Addo Food Group has launched a graduate employment programme in a drive to attract talent into the industry.
The group, which has bakeries in Nottingham, Dorset and Shropshire, is offering a two-year placement for graduates interested in a career in food manufacturing, operations and commercial management.
The programme features a combination of educational and workplace learning with modules covering strategic operations, marketing, sustainability and disruptive innovation.
"At Addo, we are passionate about developing our next generation of leaders," said Deborah Bolton, CEO of Addo Food Group. "This is integral and at the heart of not only our graduate programme but also our wider business.
"All the graduates that successfully join our scheme will benefit from accelerated development into leadership and management, allowing personal progression into business management roles. We want to hear from graduates who want new experiences and are especially passionate about getting involved in our sustainability and volunteering programmes," Bolton added.
The graduates who take part in the programme will be allocated a member of the group's executive team as their dedicated mentor and will also be assigned a manager for each module of work to set aims and objectives, the company said.
"I would definitely recommend taking part in the Addo graduate programme," said Tom Thackray, a marketing executive who is currently on a university placement year and trialling the graduate programme.
"You are encouraged to get involved in a wide range of experiences and I have been able to learn all about the elements that make up the business, including experiencing the full lifecycle of bringing a product to market, from an idea to its listing within a supermarket," he added.
Applicants for the scheme must have graduated within the last two years with a minimum of a 2:1 degree in a relevant field such as business management, marketing or business development. The starting salary is £24,000-£26,000. The closing date for applications is 30 April 2021.
Addo Food Group manufacturers a range of quiches, pies, slices, scotch eggs, sausage rolls and pork pies for retailers and brands including Wall's Pastry and Pork Farms.