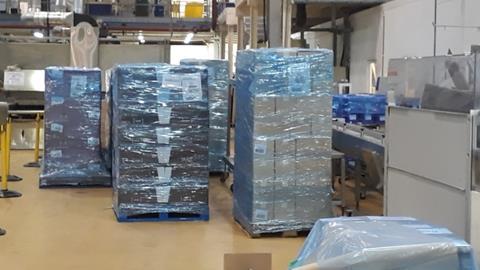 BBF Limited is forging ahead with its sustainability plans after redistributing 55 tonnes of surplus food waste in 2020.
The Hull-based ambient cake and dessert manufacturer, which has partnered with the Company Shop Group, a UK redistributor of food and household surplus products, generated more than 140,000 meals last year.
This prevented seven skips' worth of waste and was the equivalent of removing 96 cars from the road, BBF claimed.
BBF, which produces more than 600 million cakes annually for retailers across the UK, Europe and Australia, said it was introduced to Company Shop Group – a UK redistributor of food and household surplus products – by Marks & Spencer through the retailer's Plan A sustainability initiative and developed relationships across all of its bakeries to support the scheme.
The baker also works with the redistributor to supply surplus food to employees at its own staff shop in Hull.
"To see the positive impact our collaboration with Company Shop Group has had on the environment is incredible and is a great achievement that the team is proud of," said Jonathan Lill, CEO, BBF Limited. "Working to eliminate food waste will only have a positive impact on the environment, as it has the same effect as taking multiple cars off the roads."
Sue Patterson, step change consultant at Company Shop Group, added: "By redistributing its surplus stock through Company Shop Group, BBF closely follows the food waste hierarchy, whilst simultaneously generating positive environmental benefits and delivering social good.
"The brilliant work of BBF and the great progress it has made really shows the power of surplus and what can be achieved, which is corporate surplus responsibility at its best."
BBF produces a range of bakery items including mince pies, celebration cakes, crumbles, sponge puddings and cupcakes. The company recently announced a range of sustainability measures including the removal of black plastic in its packaging.