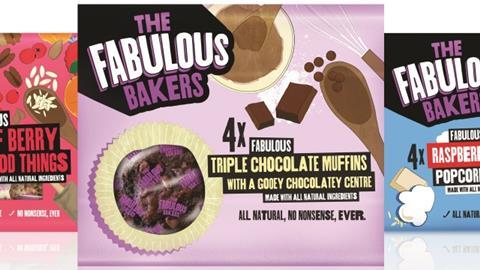 Daelmans Group has closed its former Fabulous Bakin' Boys factory in Oxfordshire, with all staff made redundant.
The closure comes three years after the Dutch bakery business acquired The Fabulous Bakin' Boys out of administration with plans to develop and grow its portfolio. The deal saved the jobs of more than 100 people employed at the firm's factory in Witney, Oxfordshire, at that time.
However, Daelmans has now closed the Witney site following a strategic review of its manufacturing and trading operations, which has resulted in it consolidating its manufacturing base.
The move comes a year after Daelmans discontinued the Fabulous Bakers brand, having rebranded The Fabulous Bakin' Boys in 2015. The company this week said it was considering what it wanted to do with the brand.
All 31 people who were employed at Witney, which also produced own-label products, were made redundant last month.
"The ultimate plan to close a facility was taken after extensive consultation and not without reviewing a number of alternative solutions," the company told British Baker. "Daelmans wish to thank the loyal employees who have all supported them through the consultation period and ultimately the closure announcement."
The business, which produces a range of baked goods including stroopwafels and biscuits, said there would be no change to its UK-based sales and trading team, which will continue to sell Daelmans' products including stroopwafels and cakes such as coconut and puff pastry products.
"Commercially, Daelmans has and will continue to develop strong trading relationships with all of its UK customers and commercial partners," it added.
The Witney factory equipment, including a fully automated Ulma packing line, is being sold by Troostwijk Auctions.