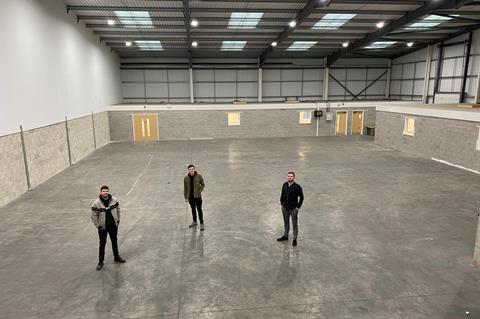 Derby-based doughnut specialist Project D is gearing up for expansion with the opening of a new production bakery in Derby.
Located in Spondon, the 11,000 sq ft unit will act as a central hub for the business, operating 24 hours a day. The facility is 11 times bigger than its current production site and will produce enough doughnuts to expand Project D's delivery service, which covers Birmingham to Leeds, nationwide.
The bakery, set to be operational in December, will create 100 new jobs in the city, said Project D.
It comes just a few weeks after the business secured a lease for a distribution hub in Leeds. The site will act as a distribution base for the north of England, although the long-term plan is to transform it into a flagship store for the brand, added the firm.
Further premises in London and Manchester are expected to open by April next year.
"This is a really big step for Project D, but the time is definitely right," said co-owner Max Poynton.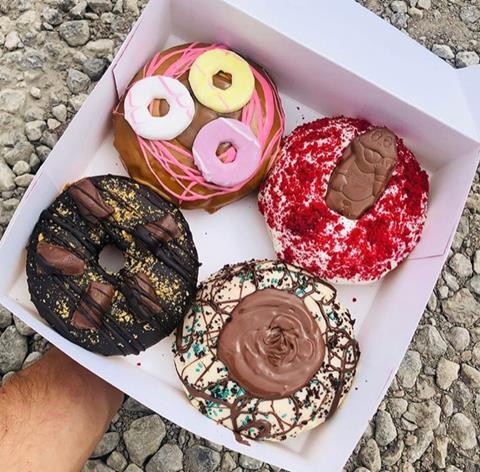 "We just can't keep up with the demand in the bakery we have now, and we get enquiries all the time from areas outside of our current delivery routes, so we know the market is there.
"We are already interviewing for new bakers and delivery drivers and we anticipate that we will need more and more in the run up to Christmas. It's going to be all hand's on deck."
Project D rolls out limited-edition flavours, alongside its host of staple flavours which include vegan options. The Homer, a ring doughnut with baby pink white chocolate icing and sprinkles, and We Be Jammin', which sees its signature puddle doughnut dipped in vanilla fudge icing and custard cream crumb, with a puddle of jam and a Jammie Dodger on top, have been on the menu from the start.
Recent limited editions include Halloween specials Down in the Dirt, which features a milk chocolate base topped with smashed Oreos and gummy worms, and Sergeant Scare Face, dipped in a chocolate glaze with Halloween sprinkles, Rolo chocolates and a caramel smile.