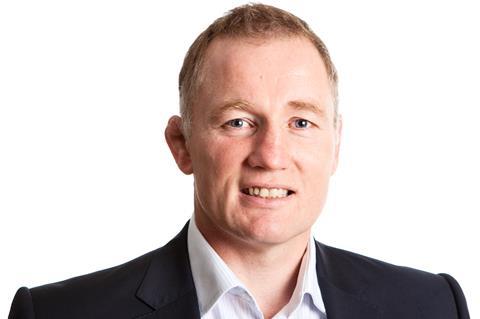 Hovis has named Jon Jenkins, former boss of Kingsmill owner Allied Bakeries, as its new chief executive.
Taking up the role at the end of this month, Jenkins will replace Robert Higginson, who has been interim CEO since the departure of Nish Kankiwala in September.
Jenkins has more that 30 years' experience in the FMCG market and had been chief executive of dairy business Müller Milk & Ingredients before leaving in April this year.
A 15-year veteran of Associated British Foods (ABF), he spent seven years as managing director of ABF's Twining's tea business before spending four years as CEO of Allied Milling and Baking.
At the time he left Allied, ABF said that under his leadership the business had significantly reduced costs, improved product quality and rebranded the range. His departure followed a difficult trading time for Allied, however, including the loss of a major own-label supply contract with Tesco.
He joins Hovis after the business suffered a sharp drop in profits in 2021 due to rising costs, although turnover had increased slightly over the period.
Private equity firm Endless, which acquired Hovis two years ago, said his experience in the FMCG and bakery industries would be invaluable.
"We have a strong brand, and while we face the same inflationary challenges as the wider industry, Hovis is well placed to ensure continued sustainable growth," added Endless partner Aidan Robson.
Jenkins described Hovis is an "iconic British brand with a loyal following and a place in the heart of many homes".
"Whilst the next year will not be easy for many, under the ownership of Endless and with a strong foundation already in place, I am excited to work with the team in delivering the next stage of growth for the brand," he added.
Higginson will work with Jenkins during a handover period before returning to his role as a non-executive director of Hovis.