Local businesses that can offer a premium service have become more popular in the past couple of years. But, as demand grows, how does a small or medium-sized bakery move from a handcrafted production environment into a more automated set-up?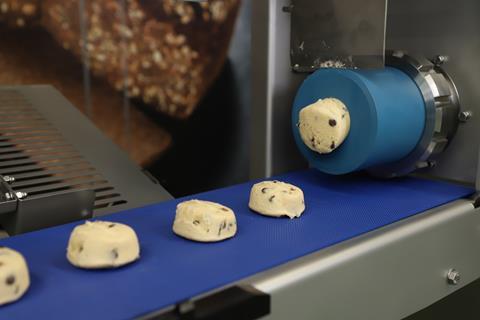 While the recent pandemic brought about substantial change in consumers' shopping habits, one of the most noticeable factors was their increased willingness to shop locally rather than visit larger outlets. Research from Deloitte – and reported by Forbes1 – states that 59% of consumers in Britain bought from local stores and services more regularly during pandemic lockdowns over the past two years.
Meanwhile, a review of the market by analysts at the Local Data Company (LDC) and reported in The Guardian2, among others, found that "independent retailers and food outlets are now stepping into the gaps left by chain stores on the UK's high streets, retail parks and in shopping centres, driving the first rise in their numbers in four years". According to the report, a net total of 804 locally run convenience stores, barbers, bakers, cafés and fast-food joints opened in the first half of 2021.
These factors have supported a large number of smaller local businesses in their efforts to develop their reputation and sales. And, coupled with shoppers' increasing interest (both pre- and post-pandemic) in local provenance and premium goods, this has benefited independent retailers, bakeries included. In fact, in a 2022 trends report in British Baker3, Karen Dear, director of operations at the Craft Bakers Association, pointed to a recent members' survey which showed that 76% of respondents believed products made locally or with guaranteed provenance would be an important purchasing consideration over the next 12 months.
In the same report, Martyn Hamilton, key accounts manager at Lesaffre, noted that: "The pandemic showed, especially during the various lockdowns, that shopping locally had become very important. This has continued as restrictions have eased, meaning local retailers are thriving and looking to grow sustainably."
First move into automation
While the greater opportunity available to local businesses seems assured, there comes a point for any successful small to medium-sized bakery where sales volumes outstrip the manpower that can comfortably be used to meet demand. It's at this point where thoughts turn to automating different bakery processes, but with most automation equipment out there geared toward medium-sized to large manufacturers, the means to do so is not always clear.
With this in mind, German company Vemag, whose bakery equipment is distributed in the UK & Ireland markets by Reiser UK, sought to develop its latest addition to the range, HP1. Edgar Wenkel, product manager for bakery at Vemag, explains: "This is a completely new machine for the bakery market and we think it has some exciting potential in areas of bakery that we haven't serviced before."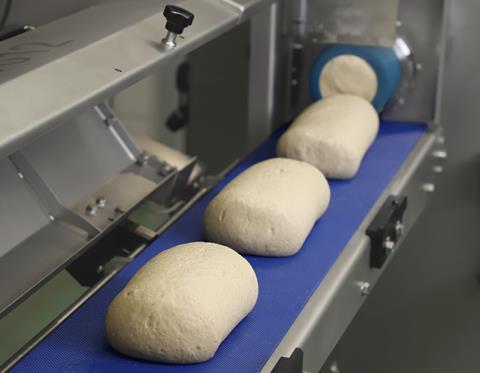 The HP1 is targeted at small to medium-sized bakeries and is touted as a smart choice for those setting out on the automation path. "We do have a small machine that is suitable for certain customers, but we figured we needed something even smaller and more flexible, especially for customers getting into automation and who have found that the options out there are too big for what they plan to do right at the beginning," says Wenkel.
He emphasises that the beauty of the HP1 lies in its versatility. Able to handle a broad variety of products, the equipment is also mobile, so can be moved around a bakery facility. "So, for example, you can use it in the morning to handle your breads, then towards the afternoon, use it for batters and cakes," he explains. "It has the flexibility to produce different products in the bakery in a way that is more manageable."
Although smaller than the company's Vemag Robot 500, the HP1 boasts a high-torque motor, with the ability to produce small batches of products but at a decent volume, notes Reiser bakery sales manager James Fitch. The double screw technology, familiar on the company's traditional Vemag system, is employed on the HP1 in a smaller format and a shorter pathway means there is less product in the system and less potential waste.
For breads such as rye, gluten-free, wholemeal and seeded, the HP1 can deliver weighted product to a bread dough table attachment where it can be scraped off manually – although a portioner and small conveyor are also an option if required for both breads and products such as cookies.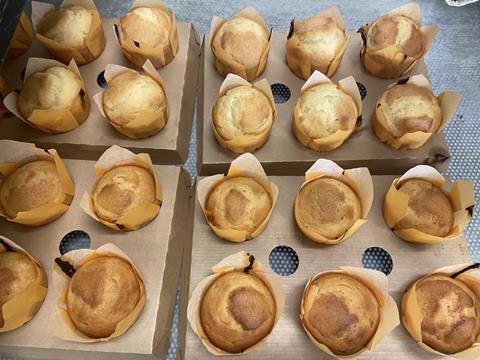 Other useful attachments include a hand filler and depositor for products such as muffins with inclusions, cheesecakes or sponge cakes.
The attachments are bolt-on, bolt-off and can be washed in the sink, then are ready to be used again, notes Fitch. "They still have some manual operation, but you get the weight control benefits that you have with the Vemag double screw, and many of the benefits we had previously with the larger machines are still available in this small machine, but are much more user-friendly for smaller bakers who want a quick changeover."
The HP1 is already in use in bakeries in Germany and will make its debut in the UK shortly. While Wenkel says it was initially conceived for smaller bakeries moving into automation, it has the capacity to grow as the bakery develops. "Say you want to move to the next step up and cut the dough automatically instead of hand scraping, you can opt for a guillotine device and a small conveyor. But then, imagine you are scaling up again to invest in a divider for bread, the HP1 can be moved over to another application, such as a filling unit for pastry products."
Fitch points out that the model has the same German engineering and all the benefits associated with larger machines from Vemag, but in a compact package. As standard, the company can demonstrate the equipment at its Milton Keynes test facility and has flexible terms on payment to make any agreement work for a small business.
He concludes: "At Reiser, we have made many advances to our bakery equipment offering. For us, this is the most exciting development we have brought to the small- to medium bakery market in years."
For more information on the HP1, contact the company on 01908 585300 or email salesuk@reiser.com. To see the HP 1 in action, view the video below:
Source
1 https://www.forbes.com/sites/katehardcastle/2021/12/29/2022-the-year-of-shopping-smaller–locally/?sh=45c0d1f42c24
2 https://www.theguardian.com/business/2021/sep/16/uks-independent-shops-record-first-rise-in-four-years-as-chains-suffer
3 https://bakeryinfo.co.uk/finished-goods-reports/top-bakery-trends-for-2022-revealed-part-3/663045.article