A low wheat crop this year poses a number of problems for UK bakers in terms of cost and product quality. Yet technology solutions can help them resolve these issues, increasing yield and saving waste, says Multivac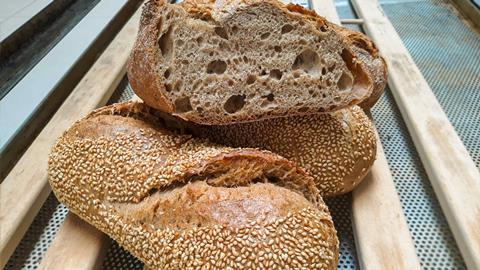 As if 2020 wasn't already a difficult enough year for many across the baking industry, bakeries in the UK now face the additional challenge of the lowest wheat crop in 40 years. Due to heavy winter rain and an extremely dry spring in the UK, an estimated 6 million tonnes of the wheat crop has been lost compared to 2019's harvest.
UK millers are having to import wheat from Europe and possibly even North America to make up for the shortfall. This, alongside the prospect of a no-deal Brexit and the possibility of import duty of £79 per tonne (based on WTO tariffs), will inevitably lead to higher prices passed on to the consumer in the form of an increase in bread prices. Milling wheat prices have already reached £186 per tonne and, consequently, some UK millers have increased their flour prices by 12%.
Bakeries are likely to encounter several issues concerning cost and product quality due to this year's poor wheat crop. Now, more than ever, bakeries must ensure their machinery and technology are working together to achieve the highest yields possible through maximum efficiency to contend with this additional unwelcomed pressure, without affecting product quality.
Supplementing the poor quality of British flour by buying in imported blended flour can result in higher shipping prices, and the possibility of import taxes too. As well as this, if the protein levels are too low, the quality and texture of the product can be affected. Bakers can introduce flour improvers or, separately, add gluten to help compensate against this, but that would be another additional cost at a time when there are price increases for other ingredients, such as fats.
This leaves bakers having to make a difficult decision; absorb the extra costs or pass it on to the consumer at a time when footfall is already low. If bakeries choose to absorb the cost in the short term, is it sustainable as a long-term solution? Most bakery products are sold with a low margin anyway, so there may not be much room to consider this option.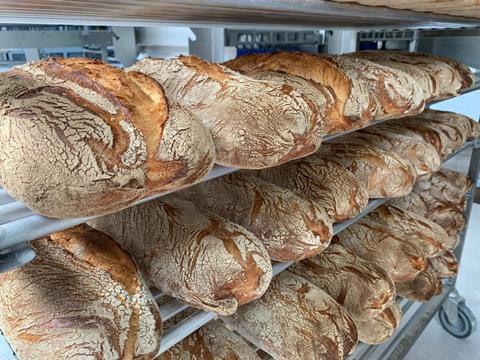 An industrial-sized bakery is more likely to have greater financial resources to sustain the additional costs involved than a small- to medium-sized bakery. However, investing in the right technology and processes means all bakeries can try to offset the negative effects of a poor quality harvest and increased prices where possible. Here are a few tips:
1. Make use of technology that can help to increase yield. A technological process is likely to be more frugal and consistent than a manual process.
2. Extremely gentle handling of the dough sheet can help to reduce stress on the dough and therefore avoid the use of costly additives such as improvers.
3. Ensure your process guarantees consistency and repeatability therefore reducing waste.
4. Automatic solutions can help increase capacity and decrease downtime while saving on costs in other areas of the business. Bakeries can repurpose their labour.
Although it is impossible to completely avoid the fallout from a bad harvest, bakers can mitigate its impact on their business.
If a poor UK wheat harvest is yet another victim of climate change, this could be something that recurs in years to come. Many bakery businesses will therefore need to consider a long term view on how they can future-proof their production process, whilst continuing their proud tradition of innovation and delivering both mouth-watering products and excellent value to their customers.
Reducing costs, not quality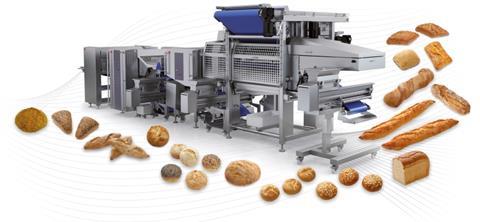 For many decades, Fritsch has been specialising in baking engineering and technology, with high-quality, ultra-efficient lines facilitated by pioneering innovation for dough sheeting and processing.
The company has a number of systems that can help bakers to maximise productivity and minimise waste. These include:
an Automatic Flour Duster (AFD) on all Fritsch sheeting lines, which detects the movement of a dough sheet and is automatically turned on or off, saving a considerable amount of wasted dusting flour over a typical manufacturing year.
a Soft Dough Sheeter (SDS) forming system capable of handling extremely soft doughs, even up to a dough yield of 190.
For more detail on how Fritsch can offer expert help and advice on maximising the yield and efficiency of your production line by implementing innovative bakery engineering solutions, click here or email: sales@multivac.co.uk.
To see a video on Fritsch engineering in action, click below: