As the UK food industry approaches the final months of another extraordinary year, it's a good time to take stock and assess the continued impact of the Covid-19 pandemic. Here, Synergy looks at the influence it believes this will have on consumer behaviour and trends leading into 2022, as well as what it could mean for the bakery market specifically.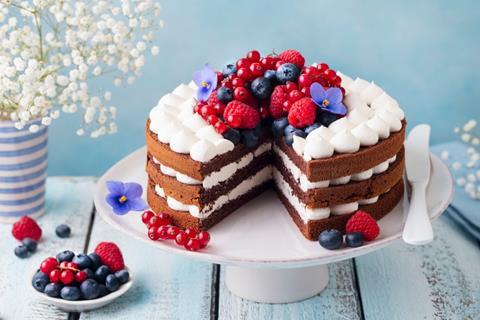 Four trend themes with strong correlation across the globe
The Covid-19 pandemic represents a turning point for consumers across the globe. As seen with previous large global events, consumers will start to view the post-pandemic world in a new light compared to how things were previously. Looking ahead to 2022, people will need to embrace the 'new normal' as their pre-pandemic lives are relegated to the past.
The global marketing team at Synergy has been monitoring consumer and flavour trends closely since the start of the pandemic to inspire new product development for this 'new normal.' The future of food and drink can be summarised into four key themes and trends that will shape the innovation pipeline for 2022 and beyond, it says.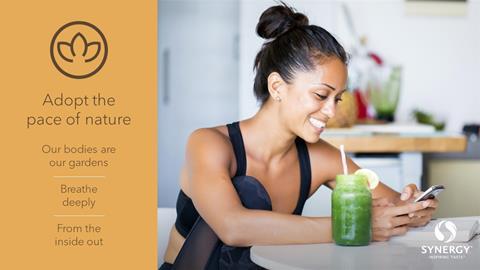 1. Adopt the pace of nature
In 2019 and early 2020, consumers were starting to take more of a proactive approach to their health and wellbeing, a trend then exacerbated by the onset of the global pandemic. Covid-19 stopped people in their tracks and taught them to slow down and take a pace of life in harmony with nature, focusing on physical, emotional and mental health. In fact, consumers have become increasingly concerned about their health since the start of the pandemic, with 46% of UK consumers saying they are anxious about it in 20211.
Renewed focus on fat and sugar reduction
As a result of the renewed focus on health and wellbeing, products that are high in fat, salt and sugar (HFSS) have come to the centre of the health conversation again. With the 2020 sugar reduction deadline now passed and limited progress in the industry, further government interventions and reformulation targets can be expected in the months to come. Reformulation to reduce sugar or calories can present a number of challenges, including loss of sweetness, mouthfeel and flavour. That is why Synergy takes a scientific approach to reformulation, using sensory and analytical techniques in order to understand the challenges and help bakers to build back indulgence, sweetness and texture in reformulated products2.
Spotlight on immunity
The pandemic also put a spotlight on immunity, with further evidence about the links between gut health and immunity putting digestion, fibre and prebiotics back on the health agenda. Digestive health claims are still relatively niche in the bakery market and mainly appear within the bread category, but there is potential for sweet bakery products to tap into this trend by using fibre-boosting ingredients such as nuts, fruit and wholegrains to boost the health halo of treat items. Alongside this, there are further moves towards more natural and clean-label ingredients with not just natural flavourings but also extracts being used as the next step towards cleaner labels. Products with more natural ingredients have a perceived 'health halo' since as many as 57% of consumers in Europe associate 100% natural foods with being healthy3.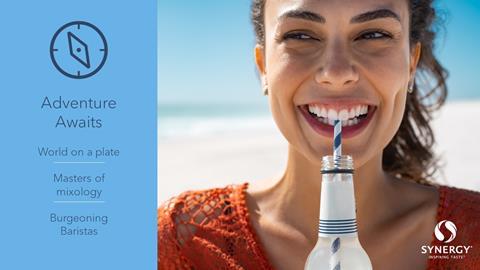 2. Adventure awaits
The pandemic encouraged consumers to come up with new ways to recreate their favourite food and drink experiences from the comfort of their home. Consumers' new-found love of global cuisines, barista-style coffee and premium cocktails will carry on into the outside world as new experiences are waiting to be discovered.
Opportunity for world breads
The growing interest in eating world cuisines at home could open up opportunities for bakers in the bread space. In July 2020, 45% of UK consumers were reporting to be cooking more at home as a result of the pandemic, a habit that is likely to stick around long after the pandemic eases4. As consumers become more experimental in the kitchen, bread accompaniments could expand beyond naans and pittas to complete the home dining experience.
There is evidence to suggest consumers are moving beyond traditional Indian and Chinese dishes, as 49% of UK consumers would be interested in trying Caribbean cooking at home, 48% are interested in African cooking and 43% would like to try Middle Eastern cuisine5. There has already been some launch activity in this area in the last year, with bao buns and roti now on UK shelves, so there is definitely room to expand into new cuisines. To tap into this trend, Synergy has been developing a range of authentic cuisine pastes for use in bread applications. The range can help bakers to deliver the flavour of popular world cuisines such as Indian and Chinese, but also new emerging cuisines such as Middle Eastern, African and Pan-Asian flavours.
The at-home coffee shop
The rise of the 'at-home barista' throughout lockdown restrictions is bringing the flavour of premium coffee and complementary flavours to the mainstream in categories outside of beverage. Pre-pandemic, there was rising interest in coffee concepts and accompaniments as consumers spent more time in coffee shops. Being at home has allowed consumers to experiment with coffee roasts, provenance, flavour pairings and bakery items, an adventurous appetite that they will take with them into the outside world. Not limited to just coffee, bakers could also look to the popularity of 'coffeehouse flavours' such as speculoos, mocha and chai spice as a source of inspiration for new innovation.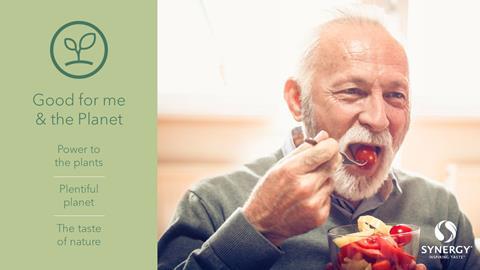 3. Good for me and the planet
While consumers have been narrowly focused on their family, friends and close community throughout the pandemic, there is likely to be a renewed focus on the wider health of the planet. Throughout lockdown, people saw how quickly they could impact the environment more positively and this will put planetary health at the front of their minds.
Plant-based
One of the biggest trends to come out of a renewed focus on sustainability is the increased focus on plant-based diets. The tidal shift of plant-based from niche to mainstream was already well underway pre-pandemic but has been accelerated by the renewed focus on sustainability, health and general curiosity from consumers for new and exciting concepts. While plant-based and vegan claims are still relatively new in the bakery category, there has been significant growth in the last few years, with product launches up 170% since 2016[6]. This growth is being driven by flexitarian consumers who are looking to increase their consumption of plant-based foods without being too restrictive. The absence of eggs, milk, cream and butter in vegan bakery recipes makes delivering an indulgent taste particularly challenging for bakers. To help bakers deliver this indulgence, Synergy has been working with plant-based recipes and leveraging 50 years of dairy heritage to help bakers deliver the authentic taste of butter and cream and improve mouthfeel in vegan bakery.
Reducing waste
Other trends to look out for include a renewed focus on local and seasonal produce as consumers look to reduce the impact of their food choices on air miles. Food waste is another hot topic that is seeing many brands looking at innovative ways to give new life to foods that would have otherwise been destined for landfill.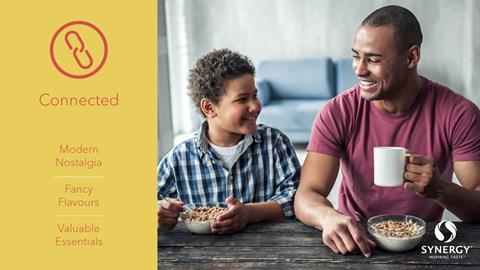 4. Connected
The theme of connected is centred around a strengthened sense of community that has been heightened throughout the pandemic as consumers have craved human connection. Bakers can take advantage of this by creating products that evoke childhood memories and bring people together.
Blast from the past
Turning to the past for inspiration is a theme that tends to come around in waves, particularly around times of uncertainty. Evidence of 1980s and '90s nostalgia trends came to the fore in 2019 as the uncertainty around Brexit forged a need for comfort food and British classics. Two years later and after 18 months of lockdown restrictions, the theme of looking to the past continues on. Bakery is well positioned to tap into this category as many classic bakery products such as cherry bakewell, lemon drizzle and sticky toffee pudding can have emotional links to childhood memories for many consumers. Aside from retro desserts, bakers can also take inspiration from sweet shop classic flavours, like sherbet lemon, and ice cream flavours such as rum and raisin.
In contrast to classic flavours, brands could also look for ways to offer a sense of escapism and fun through exciting new concepts. One product where bakers can take some inspiration for fancy flavours is the Starbucks Frappuccino, which through limited editions has been creating some exciting flavour combinations. Starting with unicorn back in 2017, since then many brands have tapped into the fantasy flavour trend, with concepts such as mermaid, rainbow and bubblegum to name a few. Following on from this, we saw plenty of innovation in this space from the bakery sector, including rainbow- and unicorn-themed cakes, which continue to launch in the UK market. Offering a sense of escapism through food will continue as a strong theme throughout years to come, driven by social media trends with strong links to appealing visuals too.
To find out more about Synergy's global inspiring trends please visit: https://www.synergytaste.com/inspiring-food-and-drink-trends-2021-2022.
To learn more about Synergy's take on the trends set to inspire consumers in 2022, see video below:
Sources
1 https://clients.mintel.com/trend/big-conversation-2021-a-recipe-for-success?fromSearch=%3Ffilters.covid%3D1%26last_filter%3Dcovid
2 https://bakeryinfo.co.uk/promotional-features/health-vs-indulgence-finding-the-right-balance-to-satisfy-consumers/648838.article
3 FMCG Gurus, The future of Naturalness 2020 global report
4 https://clients.mintel.com/insight/ethnic-bread-use-can-grow-with-more-meals-at-home?fromSearch=%3Ffilters.category%3D64%26filters.covid%3D1%26last_filter%3Dcategory
5 https://clients.mintel.com/insight/ethnic-bread-use-can-grow-with-more-meals-at-home?fromSearch=%3Ffilters.category%3D64%26filters.covid%3D1%26last_filter%3Dcategory
6 Mintel GNPD