Mincemeat has been at the heart of Christmas for centuries and is used annually in baking, catering, foodservice and white label retail. Every year, John Morley's in-house NPD team looks at the very best mincemeat options offered by national retailers… and their latest findings1 will inform and inspire baking industry readers.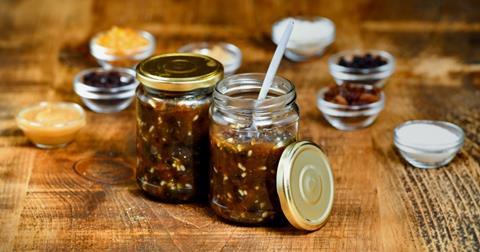 Spice is everything
The aromas associated with Christmas are so essential to the mince pie. Subtle notes of cinnamon, nutmeg and ginger are pervasive enough to transport consumers to somewhere merry and bright whatever the time of year.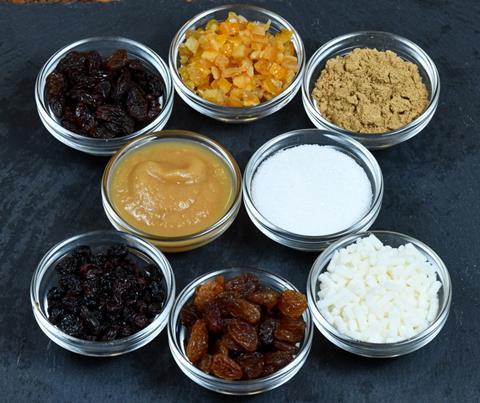 Aside from classic all spice combinations, with a mix of lemon and orange candied peel for lift, coriander and caraway are now being added to recipes for that extra zest. Meanwhile, for a classic, rich mincemeat that really allows the fruit and liquor to sing, a touch of treacle goes a long way; a dark treacle can pair beautifully with a port, brandy or even rum base, for example.
Go nuts
Introducing nuts to a recipe can add texture to mincemeat while diversifying the flavour. Recipes with walnuts can be married with apricot and cherries for a sweet, nutty taste, and the increasingly popular frangipane recipes paired with ground almonds really double up on the soft marzipan flavour.
Vegan isn't optional
It's surprising to see, even now in 2021, that despite all the recipes explored and rated in the study, not all of the retailers offer a vegan option. Providing alternatives to animal-based products isn't new ground for the baking industry, as most mince pie recipes have moved away from beef suet to vegetable suet, but favour sunflower oil and shortcrust for more sustainable options.
If bakers are to invest in anything new for 2022, then more plant-based, sustainable options should readily available for their customers.
Tips for liquor
It's really no surprise that brandy continues to be the quintessential tipple for mincemeat, although the omission of alcohol in some of the most favoured recipes discovered by John Morley's research suggests that alcohol-free recipes can still hit the spot.
What really makes the difference, when it comes to making mincemeat merry, is the carefully considered cocktail of different liquors that complement each other and make the vine fruits really pop.
A brandy, cognac and cider combination proved to be one of the most popular infusions found by the research, with a port and brandy pairing coming in at a close second.
A fondness for fruit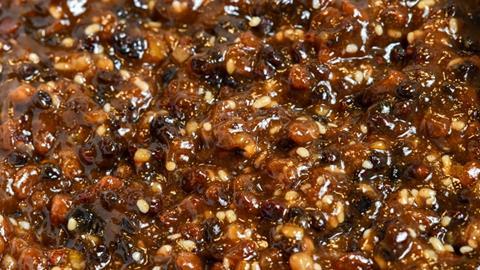 What seems to be universally agreed is that a mince pie isn't a mince pie without apple, spice and some sort of vine fruit (sultanas, currants, raisins). What isn't as clear, however, is which fruits can be added to help lift, soften, or enrich a mincemeat recipe.
Cherries, particularly when paired with port, can add real depth and a syrupy yet tart flavour to mincemeat, while some of the pies most highly ranked by the study contain cranberries and apricot puree. While the addition of a citrus peel is a common denominator in all of the mincemeat recipes considered, adding a citrus juice, such an orange or clementine, really makes all the difference in the how the recipe is received.
Overall, the fundamentals of mincemeat remain the same; warm spices, rich fruit and a clever use of alcohol will always spell out a winner. Alternative recipes with sloe gin or maple syrup are often well received, but usually fail to lend themselves to longevity on the shelves.
Recipes that are more accessible, smart, and really focus on how all the elements play together prove to be the best way to really stand out from the crowd.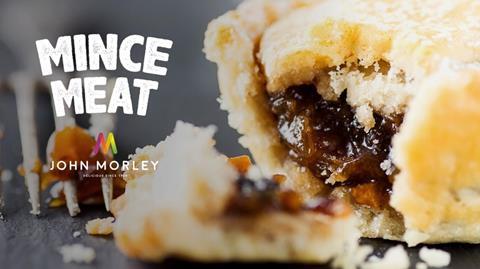 Studying the mincemeat market can help bakers make better, more informed choices about their investments in mincemeat for the next festive season.
John Morley has been creating top ingredients for the past 60 years. For more information about the company's products, or how its product development team can help create something truly unique, get in touch today on 01260 299911 or visit the website on johnmorley.co.uk.
Source
1 A total of eight retailers, 22 mincemeat jars and 77 mince pie packs were studied by the NPD team at John Morley for the research