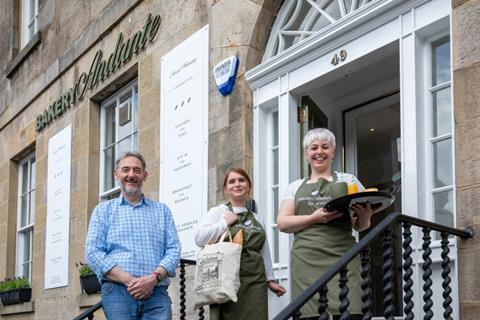 Bakery Andante has opened a third site in Edinburgh combining a retail shop and its first-ever café.
Located in the city's New Town, the Broughton Street premises will sell a selection of bakery items including artisan breads, sourdough, focaccia, baguettes, croissants, biscuits, and patisserie items such as fresh fruit êclairs, cream-filled profiteroles, and carrot cakes.
A brunch and lunch menu will also operate serving up dishes including house waffles, French toast, Greek grilled cheese sandwiches, salads and home-made soups.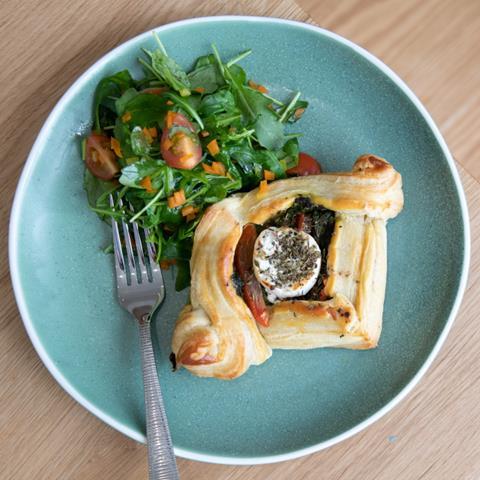 Owner and head baker Jon Wood said the bakery had also focused on creating options for those who have allergies, food intolerances or who are on dairy-free or gluten-free diets.
"It's something very close to my heart because my daughter has coeliac disease," he said. "I know from her experience that choices can be extremely limited, so have worked hard to create products and dishes that can be enjoyed by as many people as possible."
Wood added it had been a long-held aim to open a café alongside the company's retail offerings and said he was delighted with the Broughton Street location.
"We love the range of businesses here already, and are pleased to be alongside others who share the same passion for their products and customer service."
Bakery Andante was established more than a decade ago with a small shop in Morningside. It also operates a site on Leith, which opened in 2017.
The business chose the name Andante – a musical expression meaning 'at a slower tempo' – to reflect its belief in how bread should be made.