Morrisons has expanded its £3 lunchtime meal deal to include premium sandwiches.
Products from the retailer's The Best range, which are individually priced at £2.75, are now included in the meal deal alongside baguettes, freshly made in-store sandwiches and hot rolls. Vegan options, as well as triple sandwiches and wraps, are also included.
Overall, customers will have the choice of 373 mains, 465 drinks and 223 snacks. Mains include 'The Best' New York Deli Grab Bag; 'The Best' Ham Hock and Egg Sandwich; 'The Best' Chicken and Bacon Sandwich and a Morrisons Chicken Caesar Triple Wrap.
Meanwhile, snacks include a jumbo vegetable samosa, rocky road or caramel flapjacks.
Other items in the £3 meal deal are:
Mains
Sandwiches and wraps – including triple sandwiches and wraps, and vegan and gluten free options, as well as Morrisons 'The Best' range of sandwiches
Baguettes and rolls – freshly baked and hand-filled daily
Salad boxes – freshly prepared in-store daily
Hot rolls – bacon and sausage sandwiches
Pasta pots – selection of pasta pots, including loaded chicken and tuna and sweetcorn
Medium salad box – create your own salad box from Morrisons' in-store salad bar
Snacks
Crisps
Fruit pots
Yogurts
Flapjacks
Protein pots
Sushi Snack Packs
Selected Pastries
Drinks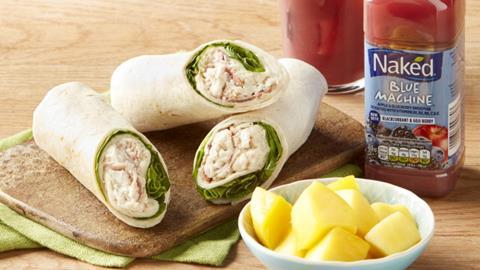 Fizzy drinks, including 500ml Coca-Cola
Water
Fresh juice
Hot drinks from Morrisons' in-store coffee machine