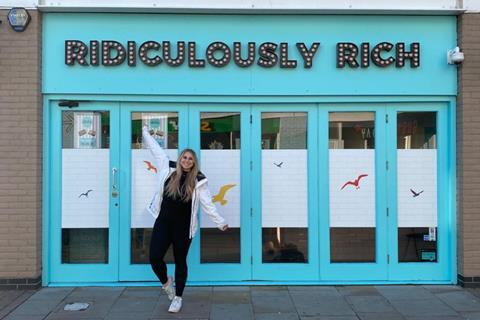 New bakery counters, cafés and shops are springing up across the UK as businesses embrace the news that lockdown rules are to be relaxed further.
We take a look at the latest openings below: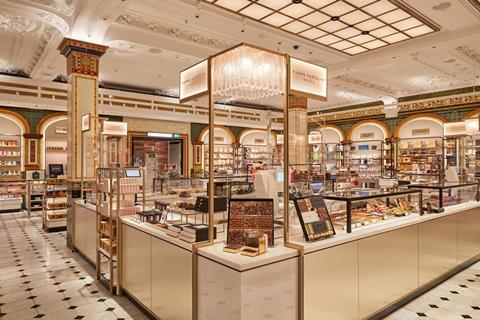 Maison Pierre Marcolini counter
Location: Harrods Chocolate Hall, London
Opened: 7 May 2021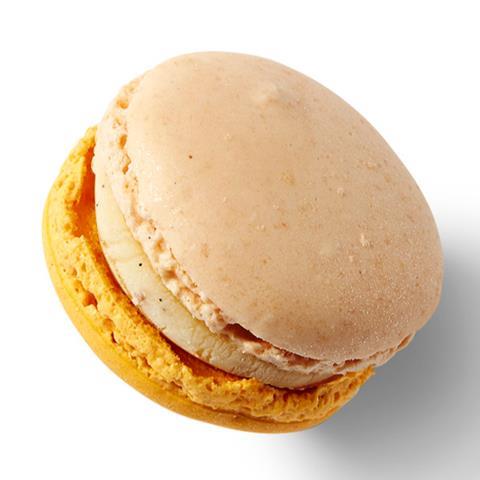 Star attraction: The pastry chef and chocolatier has created a Crème Brûlée Macaron exclusively for Harrods. Made to a traditional crème brûlée recipe but with white chocolate, the macaron has a creamy centre with a signature caramel heart hidden inside. It costs £2.20 per macaron.
Menu: Classic macaron flavours including pistachio, vanilla, coffee, chocolate with a hint of vanilla, raspberry, passionfruit as well as an assortment of cakes such as the Grand Cru Chocolate, the Piedmont Hazelnut and, from 21 May, a new citrus cake from 'The Citrus Garden' collection.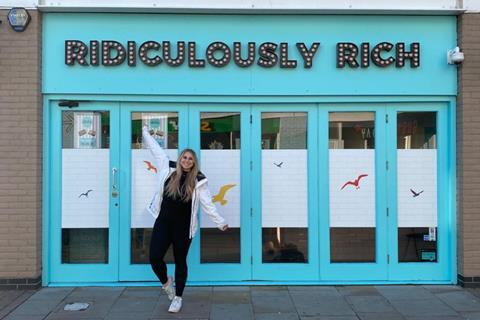 Ridiculously Rich By The Sea
Location: Mermaid Quay, Cardiff Bay
Opening: 15 May 2021
Size: 2,230 sq feet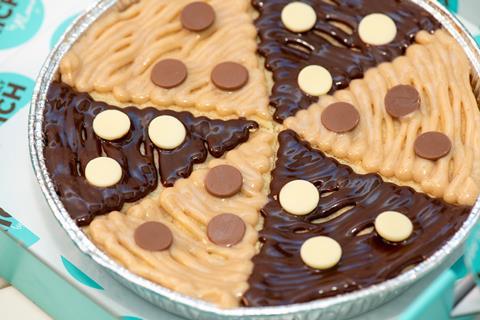 Star attraction: Former The Apprentice winner Alana Spencer plans to open 10 new 'By the Sea' sites in Wales this year, starting with one in Cardiff Bay. The café sits at one of Mermaid Key's main entrances and will operate as a takeaway.
Menu: Similar to her Aberystwyth venue which opened in October 2020, the line-up features cakes and slices including sticky toffee flapjacks, Belgian chocolate rocky road, and gooey chocolate brownies. Super loaded Reuben sandwiches, and cookie dough pizza also make an appearance.
Colette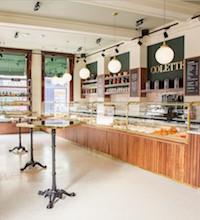 Location: Wimbledon Village, London
Opening: June 2021
Star attraction: A striking deli counter in the centre of the olive-green store. A delivery service will also operate within a five-mile radius.
Menu: The counter will be stocked daily with an array of products including breakfast pastries, quiches and sandwiches as well as cheeses and charcuterie. It will also showcase handcrafted cakes including Colette's signature lemon & raspberry tart.