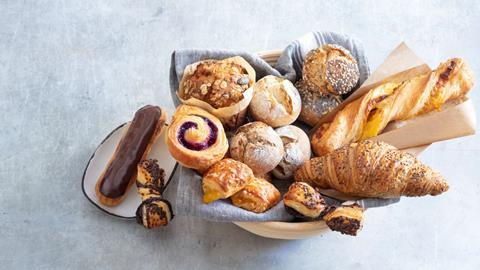 Bakery supplier Délifrance has pledged to use only 100% recyclable packaging by the end of 2025.
Packaging concerns are top of the agenda for foodservice and retail operators, as well as their customers, according to Délifrance. As such, it has put a roadmap in place to put sustainability 'front and centre' of its business objectives.
The roadmap is underpinned by three pillars:
Reduce – Reducing the weight of each packaging component and the number of components in their packaging system. Adapting product and packaging sizes to reduce the impact of transport
Recycle – Improve recyclability of Délifrance packaging including plastic colour, type and material combination. Actively switch from plastic to cardboard (or paper-based material)
Reuse – Foster the use of recycled materials and increase reusable packaging within the Délifrance supply chain.
"While the pandemic saw consumer preference to buy products with packaging for hygiene reasons, there is a grave reluctance to make single-use plastic a firm fixture in the longer term," said Stéphanie Brillouet, marketing director for Northern Europe and North America at Délifrance.
"Meeting these expectations and minimising our waste footprint is at the heart of our sustainability vision and the work we're doing with our customers. The continuous innovation in packaging means we can now offer more practical alternatives."
Progress has been made already, she noted, with 98% of packaging already recyclable and 83% based on recycled materials.
"Delightfully we are on track to meet our 2025 goal as we increase the use of recycled plastics as food safety and hygiene allows," she added.
The business' sustainability approach is enhanced by a wider commitment to greener practices and follows the roll out of two initiatives: Go Clean, a pledge to deliver simpler recipes with more sustainable ingredients, and No Waste All Taste, designed to support customers in upcycling bakery products to limit food waste.
Brillouet talked in depth about Délifrance's clean label journey as part of a webinar hosted by British Baker called 'Consumers, Covid and clean label baking – what's next?' The webinar, which also includes presentations and a Q&A with Mintel, M&S and IFF, is available on demand here.