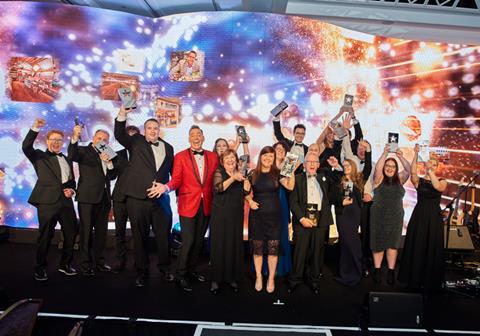 The entry deadline for the Baking Industry Awards 2022 is fast approaching, meaning there's no time like the present to shout about your achievements over the past year.
With 15 categories to choose from, including Bakery Retailer of the Year and New Bakery Product of the Year, there is something for bakery businesses of all shapes and sizes, from craft bakers to manufacturers, supermarkets, and suppliers. What's more, it's completely free to enter so there's nothing to lose but everything to gain.
Finalists in each category get to attend the black-tie event, held at the Royal Lancaster in London on Thursday 20 October, with a guest for free.
Need more encouragement? Here's what our previous winners have to say:
Reflect on your success so far
Entering the Baking Industry Awards allows you a moment to reflect on the hard work and successes that have got you to this point.
"We would encourage everyone to enter the awards, it is a great process with very friendly judges who genuinely want to learn about your business," says Sean Sarafilovic, director at Stephens Bakery which received the Craft Bakery Business Award in 2021. "Whether you win or not, it is a rewarding way to reflect on all the progress made and achievements within the business."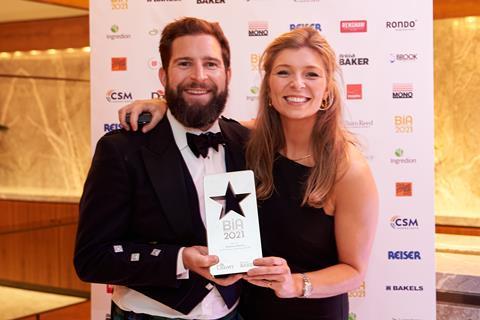 Reward your team
Whether you're a team of two or 200, the Baking Industry Awards are an excellent way to recognise the people at the heart of your business.
"This has been a huge morale boost for the entire company, after such a challenging few years, it is brilliant to be able to recognise every single person for their contribution," Sarafilovic added. "It brings an enhanced sense of pride to what we do day in and day out to serve our loyal customers."
Stephens took its gratitude even further by giving every person in the business a letter from the directors which thanked them for their contribution, as well as a voucher and tipple of their choice.
The warm glow of achievement was also felt by Birds Bakery after its win in 2021. "It made everyone very proud to be named Bakery Retailer of the Year," said Mike Holling, sales & marketing director at Birds Bakery. "It recognised the teams' efforts in not just keeping the business going but what we achieved by adapting to keep the company growing."
Find new opportunities
Winning a Baking Industry Award can open doors. It puts you and your business in front of more than 500 decision-makers from supermarkets to manufacturers and more which can lead to new business opportunities and experiences.
"Since winning the Rising Star Award in 2019, I have been given the opportunity to judge various competitions from Britain's Best Loaf to the British Pie Awards," says Megan Roberts, research and development technologist for AB Mauri. "I currently sit on the executive committee for the British Society of Baking which has offered me valuable insight not only to the trends and troubles that are present within the industry but to the wealth of people that are passionate about what they do."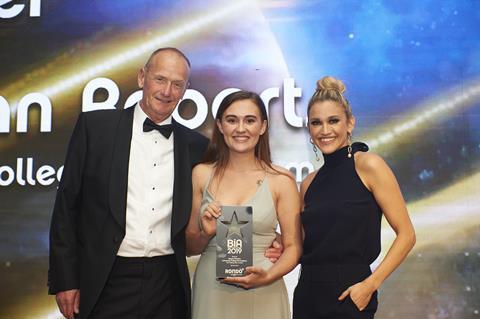 Communicate with your customers (and maybe win new ones)
Don't be humble, be sure to shout about your achievements! Finalists and winners who have boasted about their success have gained even more kudos.
"We used our social media platforms to share the success with our customers, thanking them for their loyalty and hopefully reinforcing to them why they come and shop with us each and every day," added Stephens Bakery's Sarafilovic.
Birds Bakery, meanwhile, put their PR company on the case garnering several pieces of local media coverage as a result. The business also proudly displays the Baking Industry Award logo on its advertising screens and point of sale within its stores.
Baking Industry Awards logos have also been spotted in Marks & Spencer following its consecutive wins in 2019 and 2020, as well as in craft bakers and on customer-facing packaging.