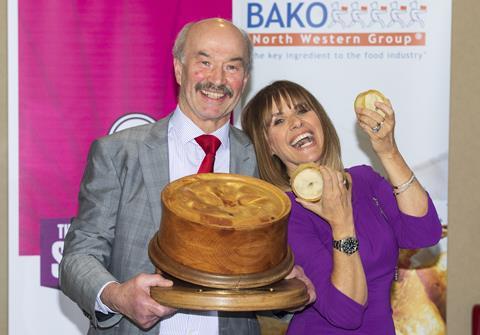 The hunt for the world's Scotch pie champion is underway as trade body Scottish Bakers confirms the dates for the 2021/22 awards.
James Pirie & Son of Newtyle was crowned the Champion of Champions in a one-off event in May of this year, but now the competition is back to its standard format with entrants battling it out in 11 categories – Scotch Pie, Football Pies & Savouries, Macaroni Pie, Steak Pie, Sausage Roll, Cold Savoury, Hot Savoury, Vegetarian Savoury, Haggis Savoury, Bridie and Apple Pies.
The competition is open for entries now and judging will take place on Wednesday 10 November 2021 with the winner being announced at a prestigious awards lunch on 18 January 2022 at the Westerwood Hotel, Cumbernauld. TV personality Carol Smillie will be presenting the awards.
Alasdair Smith, chief executive of Scottish Bakers, said he was "so proud" to be running the competition in its original format following the pandemic.
"Bakers and butchers in Scotland have shown such resilience stepping up to provide fresh produce to us all in a time of crisis and it seems only fitting to celebrate the best of the best by shining a light on the most taste-bud-tingling offerings from our nation's best crafts people," he said.
"This really is the only competition of its kind recognising excellence in the preparation of a perfect pie and it is now a regular fixture on the calendar as professional butchers and bakers throughout the country vie for pie supremacy and the boost to their business that always comes with such a sought after title."