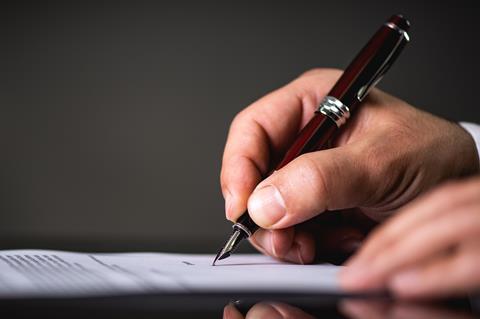 Bakery wholesaler Walker Humphrey has acquired family business Rolton Yeast.
Walker Humphrey was approached by Rolton, which is also a wholesaler albeit on a smaller scale, about buying the business in March with the deal signed this month.
Rolton has a turnover of £1.3m with one site and six staff based in Oldham. The acquisition will see the site closed and staff made redundant while operations and stock holding will be transferred to Walker Humphrey's site in Sherburn in Elmet, North Yorkshire.
Walker Humphrey supplies a wide range of ingredients to businesses across the UK bakery industry.
"Rolton's business will offer Walker Humphrey new customers within areas that we already supply with our fleet of temperature-controlled trucks," Martin Humphrey, managing director at Walker Humphrey told British Baker.
"This was a perfect and easy acquisition for our business as it will result in the investment of just one other HGV driver and truck to compliment what we already do at Sherburn, adding further growth to the craft bakery sector."
Rolton owners Martin and Peter Hey were keen that the firm was passed to a company who offered the same level of service to their customers, he added. The pair will continue to work with Walker Humphrey over the next few months to enable a smooth transition for their customers.
"We are delighted that Martin and Peter have chosen Walker Humphrey to pass their business onto and we are determined, as a family managed company, to continue to provide the loyal Rolton's customers with the excellent service they have come to expect thanks to the Hey brothers," he added.
The history of Rolton of Oldham
Trading as Rolton Yeast, the company was established in Oldham just after the second world war as a one man, bike delivery service by Leo Rolton. He saw a gap in the market and began delivering boxes of yeast to these street traders, many of whom went on to establish bakeries themselves.
As demand grew, Rolton's business was incorporated in 1947 and was eventually sold to a Mr Cook who expanded the business to provide other bakery wholesale products.
In the early eighties Alan Hey bought the business. He had previous experience of the bakery industry first as a wagon driver, then as a rep before becoming managing director of Bowers Bakery Service. When he retired in 1989 the business was passed on to his sons Peter and Martin, who headed up the business until the acquisition in 2020.
The pair were able to continue to grow the business over the years with customers from around the Manchester, Oldham and Huddersfield areas.
After 42 years in the family business, Peter now plans to retire while Martin, who has worked there for 31 years, will spend more time in his other role as a fitness teacher.