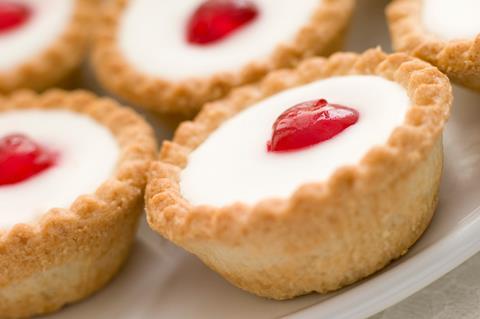 BBF has announced plans to close Doncaster-based Sargents Bakeries just over a year after acquiring the business.
Tarts and pies specialist Sargents had an annual turnover of around £24m in recent years but reported an £8m operating loss in accounts for the year to 30 June 2021, which were filed after BBF bought the business.
At the time of the acquisition last summer, BBF said Sargents had been having a challenging time and that it had been keen to step in to protect Sargents' employees and maintain supply to its customers.
Sargents supplies branded and own-label products such as cherry bakewells, apple pies, mince pies and jam tarts to customers including supermarket chains.
In a statement issued today, BBF CEO Jonathan Lill said it was with "great regret" that the business was announcing the proposed closure of Sargents.
"Sargents was experiencing significant financial difficulties prior to us acquiring the business," he explained.
"Since the acquisition in 2021, there have been several external factors outside of our control which have further adversely affected the business."
Lill added that BBF would be providing as much support as possible to everyone affected.
BBF, which was acquired in September 2015 by the private equity investor Endless, had funded the acquisition of Sargents through existing BBF facilities.
In February 2018, BBF bought Greencore's cakes and desserts division in Hull – a move that doubled turnover while increasing manufacturing capabilities.
The combined business, including Sargents, has a turnover approaching £200m and employs more than 1,700 people across six sites – five in the north of England and one in Poland.
BBF manufactures ambient cakes and chilled desserts, supplying retailer own label, licensed and branded cakes. Its products include mince pies, celebration cakes, chocolate enrobed cakes, crumbles, cupcakes, fairy cakes, cheesecakes, sponge puddings, Christmas cakes, fruit pies, swiss rolls, sweet pies and tarts.