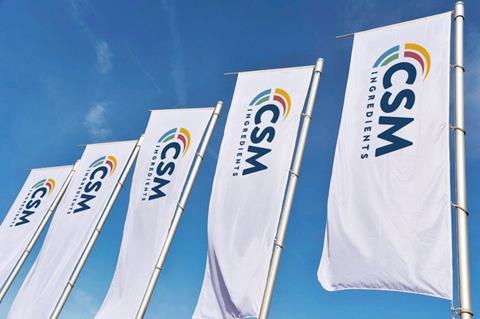 CSM Ingredients, which is held by investment companies of Investindustrial, has acquired Italian ingredients firm Hi-Food.
Founded in Parma in 2012 by Giampaolo Cagnin, Massimo Ambanelli and Emanuele Pizzigalli in close collaboration with the University of Parma, Hi-Food specialises in the research, development and production of natural origin ingredients, with a focus on functional ones for the plant-based and clean label food industry.
As part of the transaction, the shareholders of Hi-Food will reinvest their proceeds into CSM Ingredients, also taking on roles in the areas of R&D and commercial management. CSM Ingredients – which already has more than 1,400 employees, three research & innovation centres, eight production plants and two open-innovation hubs – said the acquisition represents 'another decisive step with the creation of an Italian ingredient-tech hub dedicated to uncovering transformative solutions for the world of food'.
"The acquisition allows us to create a perfect blend between the operational solidity, the global footprint and the professional know-how of CSM Ingredients with the visionary and pioneering spirit of Hi-Food, helping to accelerate the propulsive reality for the future of food," said CSM Ingredients CEO Aldo Uva. "The acquisition of Hi-Food is the first milestone of our ongoing R&D worldwide effort, that, in the medium term, will exceed €200 million in investments."
In the coming months, Hi-Food will complete the construction of a production and processing plant for plant-based ingredients. Located in Pilastro di Langhirano (near Parma), the new Italian facility is equipped with a permanent high-tech extrusion research centre which CSM said will offer some of the 'most advanced development and application services in Europe'. The plant will feature a coordinated group of pilot structures, experimental kitchens and industrial machines which will be able to create product prototypes and new foods.
"The research and development that has distinguished Hi-Food since its foundation is a perfect complement to the industrial platform that we began to build in the ingredients sector with the acquisition of CSM Ingredients in April 2021," said Andrea C. Bonomi, chairman of Investindustrial's Industrial Advisory Board.
Bonomi added that Investindustrial has taken a long-term interest in the evolution of sectors surrounding food sustainability and has made eight new platform investments in the last five years equating to €1.5 billion of equity. Those companies, he said, have in turn made another 11 add-on acquisitions, and currently employ a total of approximately 10,300 employees.