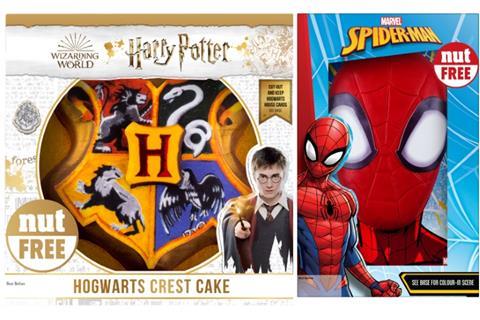 Revenue and profits at Finsbury Food Group have fallen as the business experienced unprecedented swings in demand following the coronavirus outbreak in the UK.
Its revenue fell 2.8% to £306.3m for the 52 weeks ended 27 June 2020 while adjusted profit before tax fell 12.9% to £13.9m, the business revealed in its preliminary results today (21 September).
However, CEO John Duffy hailed the resilience of Finsbury which responded quickly to Covid-19 to deliver a 'robust trading performance'.
"The first three quarters of the financial year saw the group perform in line with market expectations as the benefits of our long-term investment programme and operating initiatives continued to bear fruit," Duffy said.
"The outbreak of Covid-19 saw unprecedented demand swings and resulted in a challenging period for the group, but I am proud of how we responded and were able to play a part in ensuring the UK's supermarkets had the food stocks needed at the time."
He added that Finsbury took "decisive action" to protect the business and employees as well as realigning its operations which resulted in a "robust performance" with a month-on-month improvement since the outbreak.
Foodservice, which accounts for about 20% of the business, was adversely impacted resulting in the decision to temporarily halt production at the Kara foodservice division in March. The site reopened in June. Retail fared better, although Finsbury admitted there were winners and losers depending on the subsector.
It highlighted recent vegan NPD through a partnership with Bosh as well as the licensed Harry Potter cake range, and the launch of nut-free products after making its Hamilton Celebration Cake factory in Scotland 100% nut free.
"We remain focused on becoming a leading speciality bakery group and, notwithstanding coronavirus-related disruption, we have continued to make good progress towards that goal.
"There will inevitably be further obstacles to overcome as the pandemic plays out and with Brexit approaching, but there is a sense of cautious optimism in the business, and we are confident that by continuing to manage the business in a disciplined and pragmatic way, we will emerge a stronger, more streamlined and efficient organisation capable of delivering sustainable growth and healthy returns for shareholders."