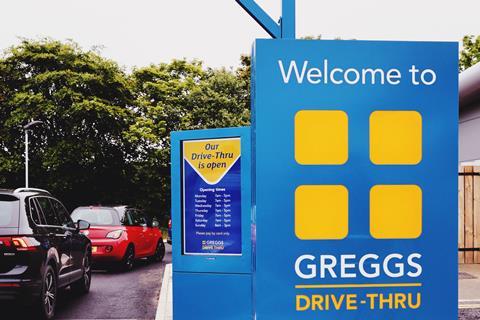 Greggs plans to open around 100 new stores this year despite reporting the first loss in its history as a public company.
The bakery chain announced a pre-tax loss of £13.7m for the 53 weeks to 2 January 2021, compared with a £108.3m profit over the same period last year as the coronavirus pandemic took its toll.
Total sales fell 30.5% from £1.17bn to £811.3m, while like-for-like sales in company-managed shops slumped 36.2% on 2019.
However, the food-to-go retailer said it had experienced a "better-than-expected start to 2021 given the extent of lockdown conditions".
Trading performance had been 'strong' since reopening shops in the middle of 2020, while the acceleration of its digital offering and delivery services, helped offset some of the falls in shop sales.
Greggs said its 56 store closures in 2020 were offset by 84 new branch openings in the same year, which had grown the estate to 2,078 shops as of 2 January 2021.
Shops accessed by car had been the strongest performers at location types that already formed most of its new shop pipeline, it claimed.
"This gave us the confidence to restart our new shop opening programme in the second half and we are targeting a rapid return to previously planned growth levels of circa 100 net new shops for the year ahead," the retailer said in its statement.
New products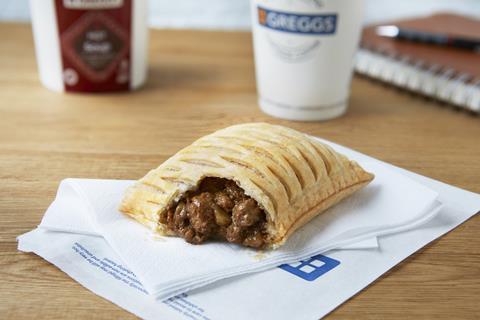 Greggs revealed it was forced to abruptly stop product development plans as shops and teams were put on furlough but work had restarted in the final quarter of last year to plan for new products once customer restrictions are lifted.
These include extending its coffee offer and building on its vegan selection, which includes a meat-free sausage roll, 'steak' bake and doughnut.
Following successful trials, the full labelling of sandwiches made in its shops is also expected to roll out later this year when Natasha's Law comes into effect.
Better than expected
"Greggs has made a better-than-expected start to 2021 given the extent of lockdown conditions and is well placed to participate in the recovery from the pandemic. It has a clear strategy to extend its digital capabilities and to grow further in new locations, channels and dayparts. These opportunities will benefit all of its stakeholders in the years to come," said CEO Roger Whiteside.
"In a year like no other I believe that the Covid crisis has in many ways demonstrated the strength of Greggs. It has shown the resilience of our business model, but most of all the strength of our people who have worked hard throughout to maintain an essential service providing takeaway food to customers unable to work from home, many of whom were themselves key workers. I would like to take this opportunity to thank all of our people, who can be proud of the part we played in our nation's time of need."