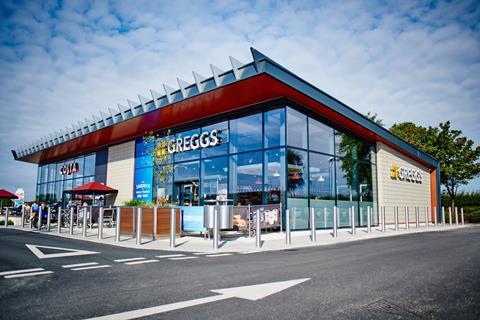 Profits at Greggs could return to pre-pandemic levels sooner than expected thanks to a 'significant pick-up in sales' following the reopening of non-essential retail on 12 April.
Like-for-like sales for the first 18 weeks of the year, to the 8 May, were down 13.5% on 2019 levels, Greggs revealed in a trading update today (10 May 2021). However, performance has continued to improve since lockdown restrictions eased with sales down just 3.9% in the eight weeks to 8 May versus the same period two years ago.
Total sales for the 18-week period hit £352m – a vast improvement on the 2020 figure of £280m and down a bit on the 2019 figure of £373m.
Delivery continues to contribute positively and is now available from 800 of its shops. It represented 8.2% of sales from company-managed shops in the most recent eight weeks.
Notably, Greggs has pushed forward on its expansion plans opening 34 new shops over that period, including 13 with its franchise partners, while 11 other stores were closed. The emphasis of its estate growth continues to be in locations where "performance has proved to be robust", it said, such as retail parks, roadside and petrol stations. The Greggs total estate now sits at 2,101 shops, comprising 1,761 company-managed ones and 340 franchised units.
"If restrictions continue to ease in line with current plans then we now expect our overall sales performance for the year to be stronger than we had previously anticipated," it said.
"Given our recent trading performance, the board now believes that profits are likely to be materially higher than its previous expectation and could be around 2019 levels in the absence of further restrictions."
However, Greggs said it will likely see increased competition if the government's roadmap goes to plan as cafes and restaurants will be able to "compete more effectively" with its largely take-out offer. "Nonetheless we are pleased with the progress that we have made so far this year in both the walk-in and delivery channels," it added.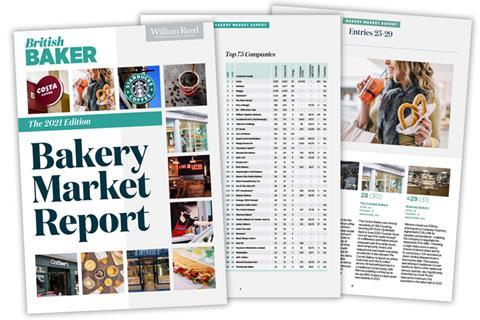 Want more information on Greggs and its competitors?
Then download the FREE Bakery Market Report 2021. Compiled by British Baker, the report is the authoritative annual tracker of the out of home bakery market, listing the top 75 companies that sell baked goods as a primary element of their food offering in a non-supermarket retail, food-to-go or eat-in format benchmarked by the number of UK outlets operated.
To find out where Greggs falls on the list, download the report for free via this link.