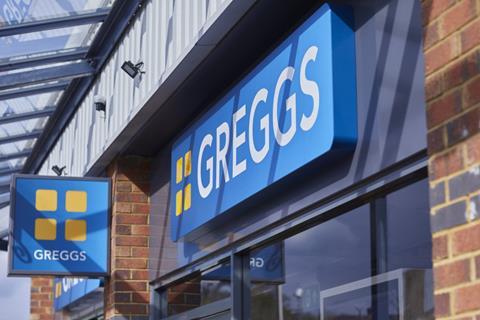 Greggs has reported total sales of £495m so far in 2022, compared with £378m for the same period of 2021 – although it expects the sharp growth to level out.
The bakery giant's latest trading update revealed a rise in like-for-like sales at its company-managed shops of 27.4% in the 19 weeks to 14 May 2022 – although it said the figure was 'flattered' by comparison with the restricted trading conditions in 2021.
Like-for-like sales growth in the most recent 10 weeks to 14 May averaged 15.8% but since lockdown restrictions were beginning to ease in the equivalent period of 2021, Greggs said it expected the figure to continue to normalise when figures start to compare with more robust trading periods of 2021.
Sales levels in larger cities and in office locations continued to lag the rest of the estate but transport locations had shown a marked increase in activity in recent weeks, Greggs said. Sales of hot food and snacks were showing particularly strong growth, it added.
In the first 19 weeks of 2022 the group opened 49 new shops, including 18 with its franchise partners. Recent shop openings include a number of sites in retail parks and new travel-based units at Birmingham and Liverpool airports. In the year to date Greggs has closed six shops, giving a total of 2,224 shops trading at 14 May, with the figure comprising 1,831 company-managed shops and 393 franchised units.
"We have made a good start to 2022, with sales in line with our plan and a strong pipeline of new shop acquisitions ahead," Greggs' statement to the London Stock Exchange said.
However, the company also warned of market-wide cost pressures and a strain on consumer incomes in the second half of the year. "We will continue to work to mitigate the impact of cost pressures whilst protecting Greggs' reputation for exceptional value," the statement added. "Whilst considerable uncertainties remain, we are in line with our plan and the board's expectations for the full year outcome remain unchanged."