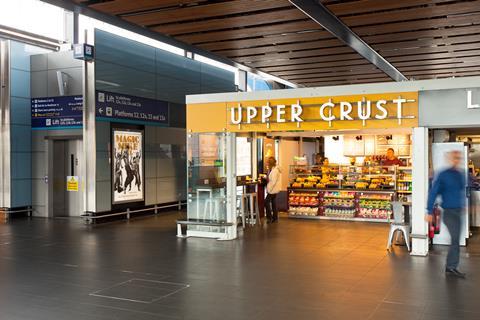 The pace of recovery at travel food and drink operator SSP remains uncertain, according to its latest trading update, which showed Q4 revenue was around 47% of 2019 values.
This, which covers the period from 1 July to 30 September, shows improvement from the third quarter of SSP's financial year where revenues were just 27% of 2019 levels, with figures rising to 53% in the last week.
As a result of this improvement, SSP said it has been able to re-open around 60% of its outlets, up from around 30% of outlets in the first half of the year. Further outlets are being reopened 'selectively and in line with the recovery in passenger numbers'.
Domestic and leisure travel, which accounts for approximately 60% of its sales, are recovering more rapidly than international and business travel, it added.
"As a result of the improvement in sales over the summer and the actions taken to manage profitability, the group is expected to deliver positive EBITDA in the final quarter and broadly break-even EBITDA for the second half of the year (on an underlying, pre-IFRS 16 basis)," SSP stated.
"The second-half performance reflects the disciplined management of the re-opening programme, a simplified operating model with a lower and a more variable cost base, including reduced or waived minimum guaranteed rents, and lower overheads."
Available liquidity is expected to be slightly above £900m, which includes the proceeds of the April Rights Issue and the £300m loan from the Covid Corporate Financing Facility which is expected to be repaid in February 2022.
SSP described its performance in the second half of the year as "encouraging" and expects a return to pre-Covid levels of like-for-like revenue and EBITDA margins by 2024.
"However, the pace of the recovery remains uncertain, and as a consequence, our current planning assumption is for a slightly slower recovery in sales during the 2022 financial year," it added. "Whilst we anticipate a return to EBITDA profitability in FY2022 (on an underlying, pre-IFRS 16 basis), the out-turn will depend on a number of external factors including the pace of the recovery, higher input cost inflation, the impact of labour availability and the extent of government support schemes."