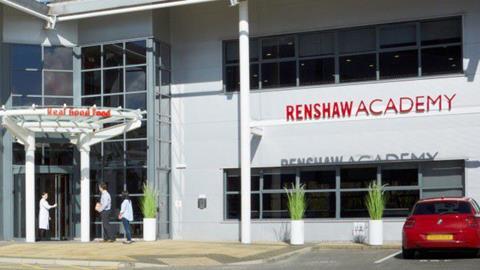 Severe shortages and 'erratic' deliveries have hit Real Good Food's sales in December and January.
The cake decoration specialist revealed in a trading update that it entered its seasonally busier second half of the year in 'good shape' and had expected to report on further progress after a 'solid start to the year'.
However, the business, which owns Renshaw and Rainbow Dust, has experienced supply issues of certain ingredients, and been impacted by the ongoing pandemic.
"Sales in December and January, however, have been much lower than anticipated due to severe shortages, and erratic deliveries, of certain ingredients and services, compounded by high absence rates because of the omicron variant, which affected our ability to fulfil customer orders," it stated.
It believes the issues are "short term ones and will ameliorate in the coming months".
Real Good Food's half year results, which were reported in December, showed revenue and EBITDA were well ahead of the comparable period in 2020 with revenue back to pre-Covid levels.
Revenue for the second half of the year is expected to be at a similar level to last year, despite a pick-up in sales to the wholesale sector. International sales, which had expected to show double digit growth, are now going to be marginally below last year's numbers.
"Overall, with increased costs during the second half of the year, the Group is expected to make a small profit at EBITDA level broadly similar to underlying EBITDA reported in the prior year," the business added.
The roll out of new products will 'continue at pace' during the second half of the year, RGF has previously said, with 39 ones launched in the first six months of the financial year. Other focuses will include reducing the debt burden and reviewing all initiatives to 'improve and simplify' capital structure.