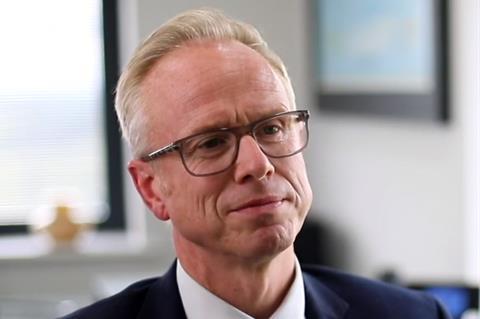 Swedish investor Novax AB, the investment arm of Axel Johnson, has secured a majority stake in clean label ingredients specialist Ulrick & Short.
The transaction will see Ulrick & Short continue to operate as a standalone business, with Adrian Short remaining as CEO and the existing management team also staying in place.
Co-founder Andrew Ulrick, meanwhile, will retire from his operations role after 21 years but will continue to support the business and be available to it as a strategic advisor.
Ulrick said that as a partner Novax will "provide significant support in the future direction" of the business.
Ulrick & Short specialises in clean label, plant-based, functional ingredients, and works with food manufacturers across Europe to develop 'transparent and healthier products'. The new partnership lays down a statement of intent to achieve long-term, sustainable growth in new and existing sectors and markets, it said.
Novax was advised by corporate finance house Oghma Partners which said the transaction marks Novax's continued commitment to engage in a more sustainable future of food by investing in the European speciality food ingredients market.
"We are proud to partner up with Adrian, Andrew and the whole team at Ulrick & Short for this next chapter of their journey. As a long-term thematic investor… we are pleased to offer our enduring commitment to, together with the team, build and expand Ulrick & Short. The company illustrates much of what we believe are the hallmarks of an exceptional business in a promising market," said Pär Warnström, senior investment manager and sector manager food at Novax.
Short added: "It is clear we have an organisation and group of people that shares our values and beliefs. With Novax behind U&S, the company has a great chance of reaching its full potential. The next stage of the journey is going to be an exciting one."
Recent innovations from the firm include a new functional protein aimed at helping to provide a complete amino acid profile in foods. It also announced last year that it planned to concentre on vegan bakery ingredients and other NPD with a health, wellness and sustainability focus.

Join us for a free clean label webinar
Are you interested in all things clean label? Then be sure to tune into our FREE webinar: 'Consumers, Covid and clean label baking – what's next?'
The webinar takes place at 1pm on Thursday 18 March with speakers from M&S, Délifrance, Mintel and IFF presenting their views and experiences of clean label bakery. What's more, it will include a live Q&A session where audience members can put their questions to the expert panel.
For more information, and to sign up, visit our dedicated web page.