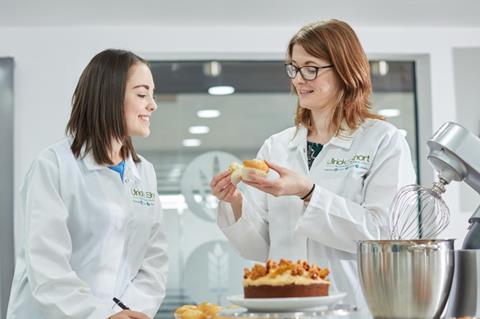 Ingredients supplier has Ulrick & Short is to concentrate on vegan bakery ingredients and other NPD with a health, wellness and sustainability focus over the coming months.
The move follows a spike in demand from manufacturers following Covid-19 which it says is the result of many retail brands accelerating their 'reformulation and development' programmes.
The business claimed 25% of all NPD in the bakery sector in the UK last year was plant-based, while plant-based dairy alternative drink launches have nearly quadrupled.
"Instead of the pandemic stifling NPD, we have seen a reorientation or even acceleration of development work from many of our customers," said Adrian Short, co-owner & director of Ulrick & Short.
"Covid has placed a spotlight not just on physical health, but also on mental wellbeing, boosting these new and exciting sub-sectors which are experiencing fantastic levels of growth. We must ensure our new ingredient technologies mirror this trend."
In October, the international supplier expanded its egg replacement range with a vegan alternative which it said was designed to improve the quality of vegan cakes in terms of their volume, crumb structure and texture. It has also rolled out a range of functional flours in recent months.
And six months ago, Ulrick & Short refreshed its branding to celebrate its 20th anniversary, adding a new strapline 'Knowledge. Service. Experience'.
The business has a head office and labs in the UK, an EU base in the Netherlands and distribution network across Europe and Asia.