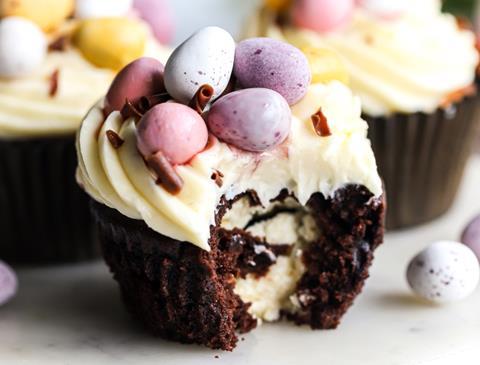 Crème egg brownies, hot cross bunnies and cheesecake cupcakes are among the egg-cellent new products bakers have unveiled for Easter 2022.
Shoppers have already been privy to a host of new sweet and savoury flavours from supermarket hot cross bun ranges as well as celebration cakes and sweet treats from the likes of Patisserie Valerie, Lola's Cupcakes and Fatherson Bakery.
Here's more of the seasonal sensations being rolled out for Easter: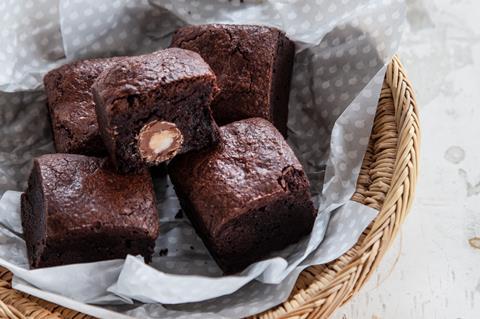 Love Brownies
Love Brownies has launched a limited-edition Double Chocolate Crème Egg Brownie for Easter.
Described as rich and gooey, the brownies combine dark Belgian chocolate with milk chocolate pieces and a mini Crème Egg baked into each one. They're available in gift boxes of four, eight or sixteen and can be delivered nationwide until 20 April or bought from one of the business' 18 cafes. The Double Chocolate Crème Egg Brownies start from £16 for a box of four including delivery.
All the firm's brownies are individually hand-baked, and each box comes with a handwritten note.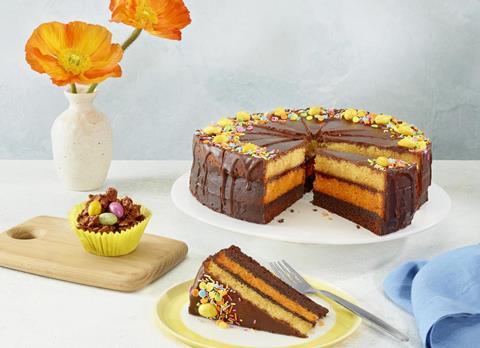 Costa Coffee
There are hot cross buns galore at Costa with classic and chocolate versions available as well as a hot cross spiced loaf cake and hot cross treacle tart.
The Easter classic has even made its way to the coffee chain's hot drinks with a hot cross bun latte, cappuccino and hot chocolate added to the menu.
Other seasonal treats include a Chocolate & Orange Mini Egg Cake, a Double Chocolate Torte and the Vegan Hopping Bunny Gingerbread.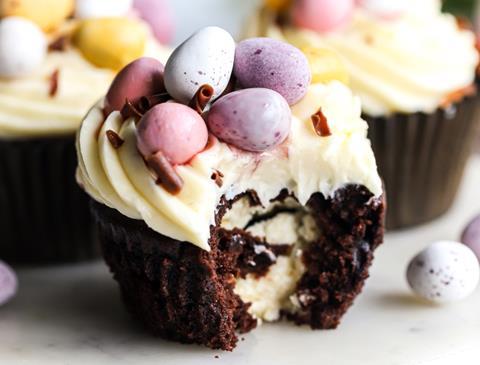 English Cheesecake Company
The English Cheesecake Company has fused its signature cheesecake with chocolate muffins as part of its seasonal offering.
Sold in packs of nine, the Easter Cheesecake Cupcakes combine chocolate sponge with cheesecake filling, topped with hand-piped cheesecake frosting and finished with on-theme toppings including Malteser Bunnies and honeycomb, Chocolate Mini Eggs and salted caramel brownie.
There's also the Easter Variety Slice cheesecake which has 14 slices each finished with a variety of chocolate toppings all sat on the company's signature base. The flavours include Lotus Biscoff, salted caramel blondie, triple chocolate brownie, cookie dough collision, PB&J brownie, cookies & cream, and honeycomb golden nugget.
Charles Artisan Bread
London-based craft bakery Charles Artisan Bread is taking hot cross buns to new places with the creation of its Hot Cross Bunnies.
The bunnies are made with all purpose flour as well as sourdough starter and feature classic seasonal spices as well as sultanas and mixed peel. Instead of the classic cross, the bunnies have piped faces and white choc chips for eyes. They're sold for £1 each or four for £3.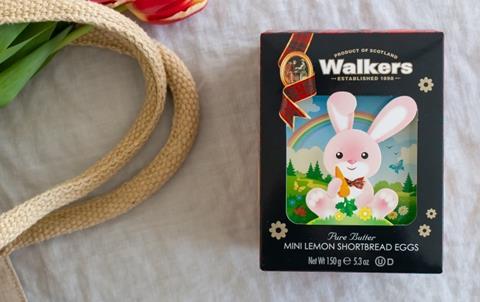 Walker's Shortbread
The Easter Bunny Carton is the first product created specifically for Easter by Walker's Shortbread.
Inside the seasonal packaging are pure butter mini lemon egg-shaped shortbread biscuits. Walker's said they make a great alternative gift to Easter eggs and chocolate. The box is priced at £2.65.
Pleesecakes
The cheesecake specialist is serving up an Easter Pleesecakes Bundle (£32) which features six handcrafted mini cheesecakes in carrot cake, 'Zesty Nesty' and Mississippi mud pie flavours.
There's also the Easter Variety Bundle (£30) which includes one of each cheesecake as well as 12 Easter cheesecake truffles, known as chuffles, and a tub of lemon & raspberry frozen scoopable cheesecake Freezecakes.