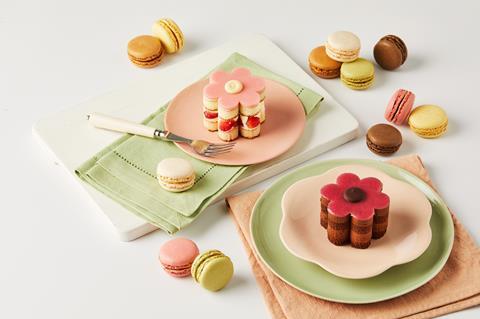 Afternoon tea, flower-shaped cakes and doughnuts are among the treats being served up in honour of mums this Mother's Day.
Here's what some of the nation's bakers have in store: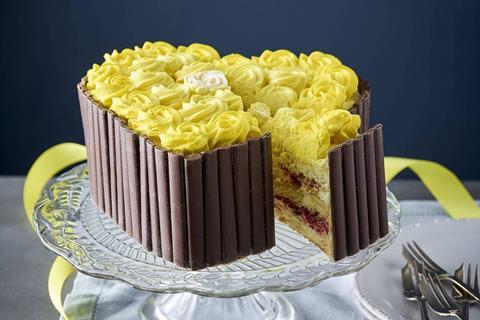 Lemon Vanilla Heart, Patisserie Valerie
Scones, finger sandwiches, cakes and pastries form Patisserie Valerie's offering for Mother's Day alongside a heart-shaped celebration cake.
Packaged as Madam Valerie's Afternoon Tea for Two (£32.95 in-store or £25 via delivery), the treat comprises classic patisserie in miniature form from strawberry and black forest gateaux to chocolate eclairs and choux buns as well as the Madame Valerie Slice which combines layers of chocolate sponge, salted caramel and chocolate cream. These are served alongside plain and fruit scones, clotted cream, strawberry jam and hot drinks.
The business is also offering up a range of cakes for delivery including a Lemon Vanilla Heart (£34.95) which features vanilla sponge, fresh cream, lemon and strawberry compote encased with dark chocolate sticks and topped with fresh lemon buttercream rosettes and strawberry filling. The other delivery option is a Strawberry Gateaux Love Heart (£34.95) which has vanilla sponge, fresh cream, and strawberry compote, encased with dark chocolate sticks and topped with fresh cream rosettes and strawberry filling.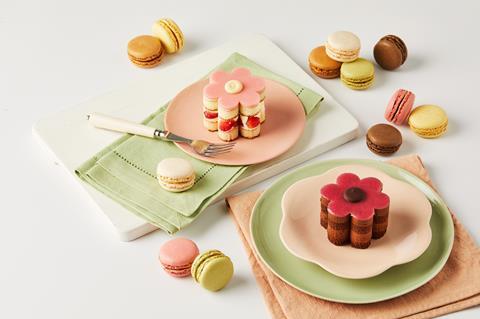 Special Moments Bundle, Paul Bakery
Say it with flowers this Mother's Day – flower-shaped cakes that is. Paul Bakery is serving up a duo of floral delights in the form of limited-edition Strawberry Fraisier and Chocolate Craquant Flower Cakes. The pair are available as part the bakery's Special Moments Bundle (£19.95) which also includes a box of 12 pastel Mini Macarons.
The cakes are also available to pick up in its stores across London and Oxford for £5.95 each of two for £10. They even feature as part of Paul's Afternoon Tea package (£34.95) which includes two freshly baked scones with jam and cream alongside English breakfast tea, 12 Mini Macarons and six bite-sized tartlets – available for delivery to selected London and Oxford postcodes.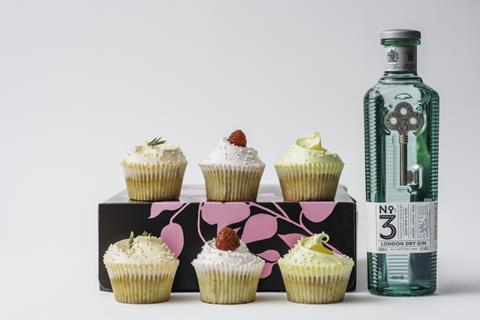 Cupcake and Gin Gift Box, The Hummingbird Bakery
The Hummingbird Bakery has teamed up with No.3 Gin to create a limited-edition gin and cupcake gift box for Mother's Day.
Available in-store and online, the gift box (£47.95) comes with six cupcakes, two of each flavour, which are inspired by classic cocktails and a bottle of No.3 Gin. The three cupcake flavours are:
The Clover Club Cupcake – vanilla sponge flavoured with No.3 Gin and fresh raspberries topped with gin-infused Italian-style meringue and crushed raspberry frosting with a fresh raspberry on top
The White Lady Cupcake – a lemon sponge flavoured with No.3 Gin topped with a gin-infused meringue frosting and a dollop of lemon curd
St James' Spritz Cupcake – a vanilla sponge with hints of No.3 Gin and grapefruit with a rosemary-infused Italian meringue frosting decorated with a spring of fresh rosemary.
The Hummingbird Bakery has also unveiled a range of hand-decorated cakes for the occasion. Its classic flavours have been given a delicate makeover using handmade edible fondant flowers with the option to add a customisable message as well. They're available in chocolate, red velvet and fresh lemon & raspberry flavours.
Mother's Day Essentials Gift Box, Crosstown
Sourdough doughnut specialist Crosstown has created a series of gift boxes to spoil mums and motherly figures this year, including the Essentials Gift Box (from £54.95). The box contains three dough bites, three or six bars of Crosstown chocolate, an Ohros candle, and a half bottle of Nyetimber.
In addition, the Luxury Mother's Day Gift Box (from £42.95) features six doughnuts and a speciality drink of choice while the Mother's Day Gift Box (from £52.95) includes a Crosstown Cookie Tube & Salted Caramel Chocolate Truffles, an Ohros candle, and a range of specialty drinks.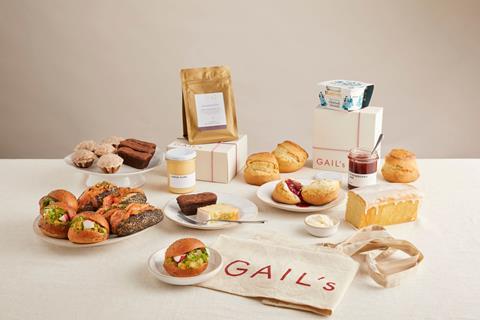 Mother's Day Afternoon Tea Hamper, Gail's Bakery
There's scones, sandwiches and cakes galore in Gail's offering for Mother's Day.
It has curated an Afternoon Tea Hamper (£50) for the occasion which is packed with lemon drizzle cake, four plain scones, clotted cream, strawberry jam, lemon curd, Jing 100g Assam Breakfast Tea, four brownie fingers, five honey cakes, four smoked salmon & avocado yoghurt sandwiches, four avocado & chickpea sandwiches and a Gail's tote bag.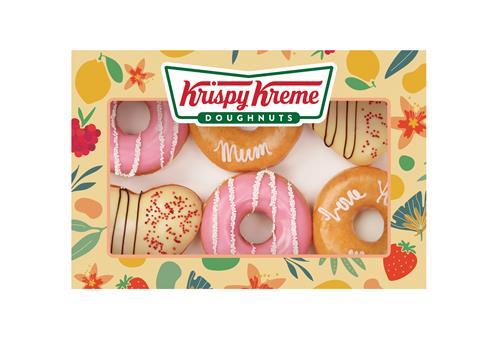 Lemon Raspberry Heart doughnut, Krispy Kreme
Krispy Kreme is leaning into lemon and raspberry flavours this Mother's Day with a selection of limited-edition treats for the occasion.
Its Lemon Raspberry Heart doughnut has sweet lemon icing and a jammy raspberry filling. It can be bought on its own (£2.45) or as part of a trio (£6.35) alongside a ring doughnut glazed with pink strawberry icing and topped with edible pearls, and a 'fan favourite' Lotus Biscoff doughnut.
There's also the Mother's Day Half Dozen (£10.45 plus P+P), available for nationwide delivery, which features two Original Glazed, two Lemon Raspberry Hearts and two Pink Pearl ring doughnuts.