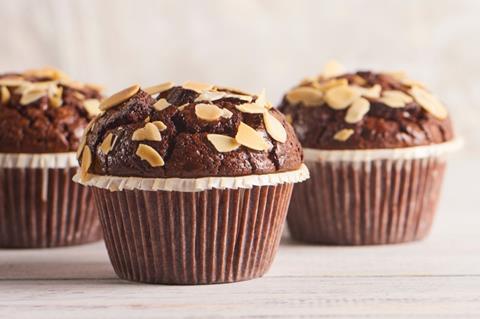 Synergy Flavours has launched an ingredient that replicates the typical taste and texture of baked goods but enables 'significant' fat and calorie reduction.
The flavour and ingredients company says the all-natural innovation can be used for a range of products including muffins, cakes, cookies, biscuits and morning goods.
In Synergy's tests, the new ingredient was used for a reduced-fat muffin recipe and enabled a 37% reduction in fat, as well as 22% less saturated fat and 14% fewer kcals. The company said this was achieved while "delivering comparable sensory qualities that would be expected of a full fat bakery product".
"The sensory panel made comparisons between the full fat, reduced fat control and recipe with the solution, scoring on indulgence, sweetness, creamy mouthfeel and overall aroma," it added.
Pressure continues to build on the baking industry to reformulate to reduce the calorie content of foods. However, according to Mintel, while 70% of consumers feel that manufacturers have a duty to make unhealthy foods healthier, 84% would also agree that taste is the most important factor for them when choosing a product.
"We are fully committed to improving the dietary health of the nation by using our flavour technology and our taste modulation platform to support reformulation of lower calorie products," said Ian Butler, innovation director at Synergy Flavours.
"This new, innovative technology can help manufacturers in achieving the challenging goal of reducing calories while maintaining the flavour and indulgence that consumers expect," he added.
The new product follows Synergy's range of natural flavourings for sugar reduction in biscuits and cookies, launched in 2017.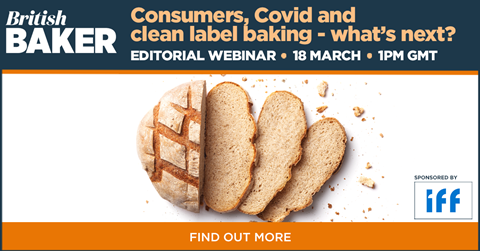 Consumers, Covid and clean label baking – what's next?
Want to know more about reformulating baked goods and keeping things clean label? The be sure to tune into British Baker's webinar on Thursday 18 March at 1pm.
Clean label has been identified as one of the top trends for the bakery market in 2021, particularly with regards to 'healthier' products.
In this webinar, British Baker and a panel of industry experts will explore what clean label means to consumers and those in the industry, how bakery manufacturers and suppliers can tap into it and whether it's possible to reformulate to make products healthier while keeping things clean label.
Confirmed speakers incude:
Emma Clifford, associate director - Food and Drink Research UK, Mintel
Andrew John Flounders. senior applications specialist, IFF
To find out more, and to register for the event, click here.