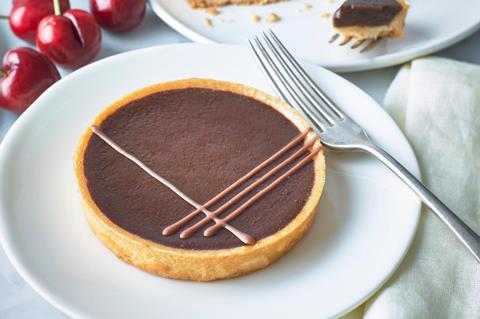 Chocolate is the nation's favourite dessert flavour, a survey by Brioche Pasquier has revealed.
The survey, which saw 1,938 customers polled in August found that the classic flavour is the top choice for desserts between Brits aged 16-64. Caramel and coffee are also popular choices as part of a group that the company has called 'rich' flavours.
When it comes to the type of desserts, cake is the favourite for those aged 16-34 while cheesecake claims the top spot for those over 35 years old.
However, the company notes an opportunity for businesses to tap into demand for Café Gourmand – a mini pudding served with a hot drink. Nearly half (44%) of respondents say they have indulged in this when out of home.
Afternoon tea also remains popular with 48% of those surveyed tapping into the occasion.
"Our research confirms that people tend to go for desserts over the weekend and they generally follow a main course, however, what we've also seen is that there is an opportunity for a weekday treat with Café Gourmand increasing in popularity on Mondays and Wednesdays and mid-week or hump day Afternoon Tea is also popular," said Matt Grenter, foodservice sales manager at Brioche Pasquier.
"This is the perfect opportunity for cafes, pubs, bars and restaurants to introduce these two options into their planning, helping to increase sales, across the week and through different day parts."
Brioche Pasquier is looking to tap into these opportunities with its range of Petit Fours Elegance and Chocolat range, which come frozen in a box of 48. They combine popular ingredients such as praline, hazelnuts and choux pastry.
Other flavours are gaining traction in bakery as consumers seek flavours inspired by other parts of the world, as well as new twists on classics. Find out more in our latest feature: "What's the next sweet bakery flavour sensation?"