Flavours help bring baked goods to life. Here, we've asked a panel of experts to dive into the latest flavour trends for sweet bakery in 2021…
Meet our experts

Left to right:
Cristiana Ballarini (CB), activation director West, South & International, CSM Bakery Solutions
Natalie Drake (ND), bakery category manager, Synergy Flavours
Fulop Gabor (FG), managing director, Jack & Beyond
Jacqui Passmore (JP), marketing manager UK and Ireland, Dawn Foods
Lisa Smith (LS), cake-maker, and owner, Ginger Bakers
What are the next big flavours in sweet bakery going to be?
FG: One flavour to have emerged recently and become quite popular is burnt butter. It can generally be said that there is not a big trend currently for completely reinventing the wheel and coming up with new flavours; it is more about showing creativity with flavours and products that are already well established.
JP: The next big flavours include those which combine traditional sweets along with savoury to play with our palates – lemon and rosemary drizzle cake, chocolate cupcakes with fresh mint buttercream, or scones filled with cardamom-infused cream. Citrus flavours continue to be popular but with a modern twist; clementine is emerging rather than simple orange, along with yuzu as a more complex citrus alternative to lemon.
Asian flavours are also big news, particularly Japanese, which gives bakers the opportunity to experiment with some unusual flavours—Japanese black vinegar cupcakes filled with yuzu curd or apricot and wasabi muffins are some examples.
LS: Growth in fruit and vegetable flavours will continue, especially in powder form. These can be added to bakery products such as sponge cakes, pastries and biscuits, and refined sugar can be reduced and replaced with natural fruit sugar.
ND: We are seeing nostalgia and comfort food trends taking inspiration from three key areas – ice cream, classic desserts and retro sweets – giving bakers the opportunity to reinvent the classics. Ice cream-inspired flavours such as chocolate mint, rum & raisin and Neapolitan work well as flavours for cakes and muffins. Classic dessert flavours such as carrot cake, banoffee or bakewell can add a classic British twist to pastries or tarts. Confectionery flavours lend themselves well to icings due to their sweet nature, for example liquorice, lemon sherbet or cola.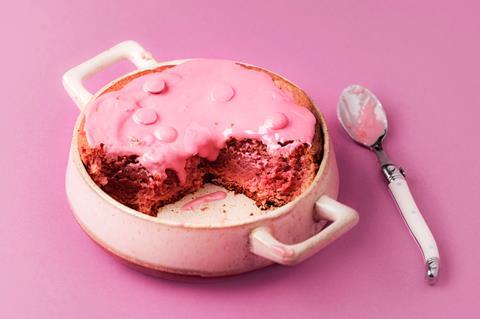 Salted caramel and chocolate continue to dominate sweet bakery. How can bakers take these flavours further?
ND: A trend we can explore is the idea of 'elevating the everyday', which takes classic flavours to a new level by adding small twists to recipes that provide something different without being too unfamiliar. In the case of salted caramel, experimenting with different savoury takes or twists to the ingredients is a good route to take.
Miso caramel is an interesting sweet/savoury combination and taps into the Japanese trend we are predicting growth for in light of the 2021 Tokyo Olympics. Brown butter caramel can also add depth and indulgence to the flavour without being too unrecognisable.
We are seeing nostalgia and comfort food trends taking inspiration from three key areas – ice cream, classic desserts and retro sweets
JP: Premiumising with salted caramel could be in the form of an additional flavour in an indulgent bake where the format has been diversified, such as a Salted Caramel Brownie Pie or Salted Caramel Frangipane Pear Tart. Salted caramel can also be added to bakes with coffee flavours or paired with honeycomb for a finishing touch.
Chocolate can be used in many different pairings. Bakers can bring warmth and spiciness to chocolate creations by adding a pinch of cayenne, for example. For the autumn season, a simple chocolate sponge could be transformed into a spicy cake with blackberry or raspberry sauce with the help of Tabasco added to the sponge and sauce.
Innovative pairings for chocolate include adding more unusual fruits or vegetables to a cake. For example, chocolate muffins with avocado frosting, beetroot cake with dark or milk chocolate drizzle. Or bring in an international influence, such as pandan and white chocolate cake, or matcha and dark chocolate cupcakes.
CB: Different types of chocolate can be used throughout ranges, from everyday milk chocolate to more elaborate products such as rich and decadent, slightly bitter dark chocolate. We will also see fruit and nut pairings featured to break up the taste, add in texture and help refresh the palate.
LS: Ruby chocolate looks as though it will continue to grow, the use of this can add value and a sense of luxury and the exotic.
FG: It is important to use good quality chocolate and a blend of different percentages to achieve the perfect combination of sweetness and richness. With both salted caramel and chocolate, it is good to be creative and combine them with other flavours.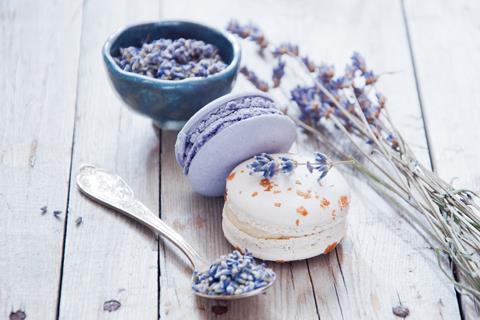 Which flavours are playing out in other food and drink categories that could work in bakery?
JP: We are still seeing interest in botanical flavours due to consumer interest in nostalgia, and the continuing boom in gin sales and premium adult soft drinks. The coronavirus pandemic has seen a big increase in home baking and consumers are keen on comforting, traditional flavours such as elderflower, violet and lavender. Botanical and floral flavours like basil, lavender, bergamot, clementine, rose, and hibiscus are still being seen in a variety of products. These can be incorporated in cakes and other bakes for a fresh summery flavour that isn't over-powerfully sweet. Examples include clementine cupcakes with a basil ganache, or a pistachio cake with rose and hibiscus syrup.
Alcohol flavours such as pink lemonade, Long Island Tea, Tequila and Mojito give an adult twist to bakes.
ND: An interesting trend coming out of the flavoured gin space is fantasy flavours. Offering a sense of escapism and fun, these have been seen in the bakery category in the form of unicorns and flamingos but it's a trend we are predicting further growth for in 2021.
Dragons and dinosaurs are tipped to be big next year. In order to bring these trends to life, Synergy has been exploring flavour ideas to link with each fantasy. For example, a dragon cake could have the flavour of smoky blood orange or a mermaid biscuit could taste like pineapple lemonade.
FG: There is some great inspiration to be found for new cake recipes in these categories. Recently there has been a trend for cakes based on alcoholic drinks, such as Prosecco-soaked sponges and cakes inspired by cocktails, such as piña colada cake.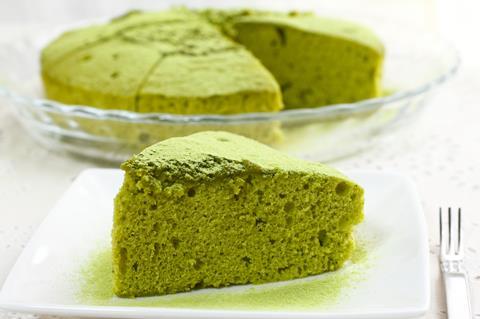 Which flavours from international sweet bakery could prove a hit with UK consumers?
JP: Flavours of rose, saffron and cardamom and the use of nuts are at the heart of Indian bakery and confectionery and these could prove popular. Traditional Indian sweetener jaggery can be used to substitute sugar, adding yet another dimension.
ND: British consumers could be open to the idea of 'borrowed nostalgia' – taking a nostalgic flavour from a different region as a comfort food. A great example of this is the rise of speculoos (Biscoff), which originated from a classic biscuit in the Netherlands. Some US-inspired flavours include pumpkin pie, s'mores (marshmallow, biscuit and chocolate) or breakfast cereal-inspired concepts such as Fruit Loops or Lucky Charms. Classic dessert flavours from Asia could also add an interesting twist, with flavours such as mango (usually served with sticky rice), cherry blossom (expected to grow as a result of Tokyo Olympics) or creamy coconut.
LS: Growth in Asian flavours over the past couple of years looks set to continue and is likely to be most successful in products British consumers recognise. So, doughnuts with a yuzu custard filling or sponge cakes with made with matcha tea look as though they will become more mainstream.
Top bakery trends for 2021 revealed: part 1
1

2

3

4

5

6

Currently reading

What's the next flavour sensation?